In recent years, the rivalry between Cristiano Ronaldo and Lionel Messi has overtaken all other individual football rivalries. Great players have competed against each other at every level throughout history, whether for cups or individual prizes.
The rivalry between Cristiano Ronaldo and Lionel Messi has undoubtedly captured the public's attention. But that doesn't mean there haven't been other personal rivalries that have piqued our interest. However, Lionel Messi and Cristiano Ronaldo have won 11 of the last 12 Ballons d'Or, demonstrating the duo's dominance.
Cristiano Ronaldo and Lionel Messi are nearing the end of their careers.
Cristiano Ronaldo is 36 years old, and Lionel Messi celebrated his 34th birthday on June 24th. Their age will eventually catch up with them, and it won't be long before two of the greatest footballers of all time retire.
However, we now have other world-class players ready to take over for the historic combination. Without further ado, here are five football rivalries that can take the place of Cristiano Ronaldo vs. Lionel Messi.
#5 Ansu Fati (Barcelona) – Federico Chiesa (Juventus)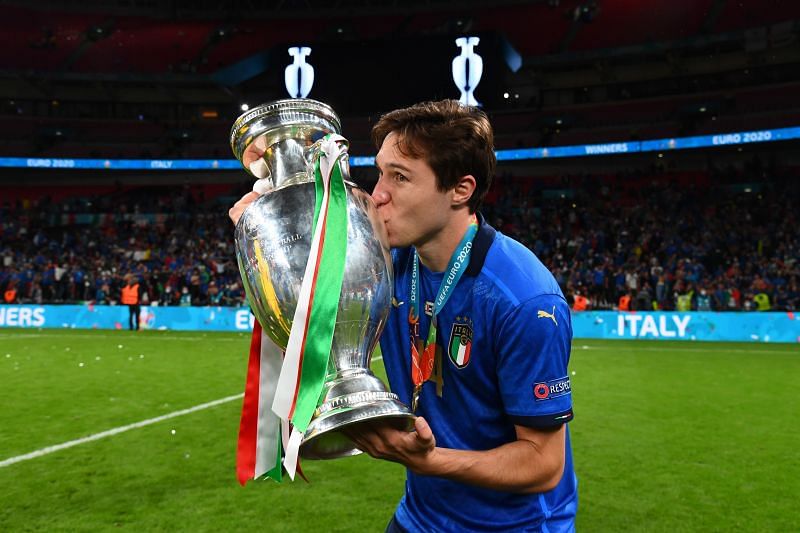 Federico Chiesa is Cristiano Ronaldo's teammate at Juventus
Federico Chiesa is another winger who is making waves right now. In the summer of 2020, Juventus signed the 23-year-old winger on loan from Fiorentina. In an otherwise dismal season for Juventus, he showed moments of brilliance.
In the 2020-21 season, Federico Chiesa and Cristiano Ronaldo were considered two of Juventus' top strikers.
In 46 appearances for the Bianconeri in all competitions this season, he scored 15 goals and assisted on 11 others. Chiesa was also a Euro 2020 standout, playing a key role in the Azzurri's European triumph.
There's no denying that we haven't seen the best of either player yet. Given that both players are wingers with similar skill levels, this may be a duel for the ages. While Lionel Messi will coach Ansu Fati, Federico Chiesa can go to Cristiano Ronaldo for advice.
#4 Phil Foden (Manchester City) – Pedri (Barcelona)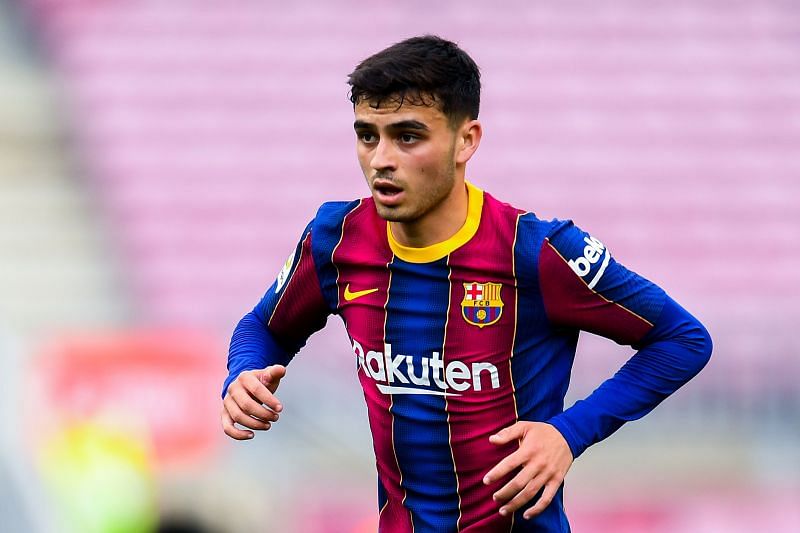 Phil Foden and Pedri are two of Europe's most talented midfielders right now. Foden and Pedri have both had breakout seasons for their respective clubs. While Foden has been a creative force in the final third for Pep Guardiola's team, in Pedri, Barcelona may have unearthed a player in the mold of Xavi and Iniesta.
At the recently concluded Euro 2020, Pedri was named Young Player of the Tournament. Phil Foden was primarily used out of position, although he was also a vital player for England in the continental tournament.
Both players have displayed exceptional ball control, passing range, and maturity beyond their years. In 50 appearances across all competitions for Manchester City in the 2020-21 season, Foden scored 16 goals and gave 10 assists.
Pedri, on the other hand, has a little more significant function. It's unrealistic to expect a central midfielder to have the same quantity of goals and assists as an offensive midfielder. In 52 appearances for Barcelona in all competitions in the 2020-21 season, Pedri scored four goals and gave six assists.
📈 Pedri posted some astonishing numbers at Euro 2020:

🎯 Most final third passes completed (177)
🥾 Fifth-most passes completed (421)
🔮 Fifth-most chances created (11)

🌟 Barça's 18-year-old sensation will be one of the star attractions at the upcoming Olympic Games. pic.twitter.com/3MAp9ykoqB

— Futaa.com (@Futaacom) July 19, 2021