Chrono is one of Garena Free Fire's best characters. He has a fantastic ability called "Time Turner," which produces a force barrier that blocks enemy damage for a set amount of time. Furthermore, the speed with which players move increases.
Pets, like characters in the game, have unique abilities and aren't merely players' companions. Having the right pet can greatly assist users, improving their chances of receiving the Booyah!
The greatest pets to combine with Chrono in Garena Free Fire are listed in this article.
Best Free Fire pets to pair with Chrono for getting Booyah
1) Rockie
Skill: Stay Chill
Because of its Stay Chill ability, Rockie is an excellent match for Chrono. At the base level, it can cut the cooldown time of the attached active power by 6%. At the highest level, the skill grows by 15%.
This helps users minimize Chrono's ability's huge cooldown time, making it more viable on the battlefield.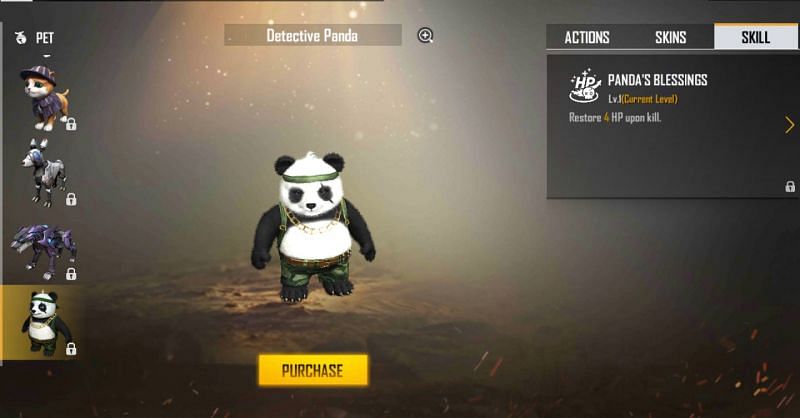 Skill: Panda's Blessings
The next pet on the list is Detective Panda, who has the ability to provide players 4 HP after killing an opponent at level 1. The quantity of HP acquired increases to 10 when it reaches level 3 (maximum).
While utilizing Chrono, players will profit greatly from the increased HP they acquire with each frag, assisting them in obtaining the Booyah.
3) Falco
Skill: Skyline Spree
Falco is yet another fantastic pet that Chrono can deploy. Using his ability, Skyline Spree, the gliding speed during skydiving improves by 15%, while the diving rate when the parachute deploys increases by 25%.
These percentages will climb to 45 percent and 50 percent, respectively, after the talent reaches level 3. These effects apply to the entire team, helping players land quicker when compared to their enemies.
4) Ottero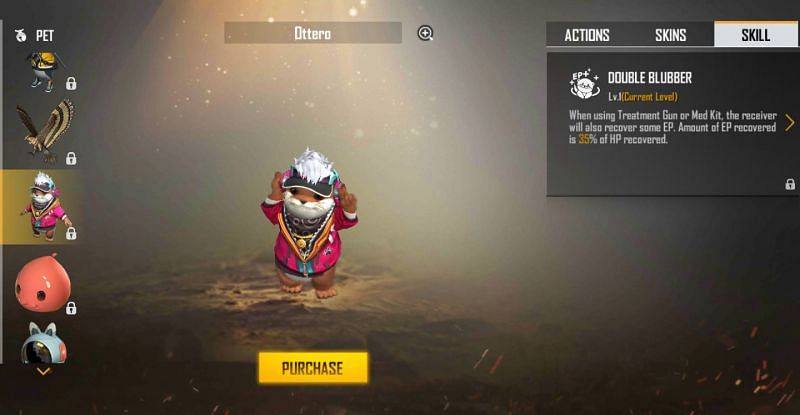 Skill: Double Blubber
Ottero's skill, Double Blubber, restores a certain amount of EP while using a Treatment Gun or a Medkit. At the lowest level, the proportion of EP gained is 35 percent, and at the greatest level, it rises to 65 percent.
Equal conversion of EP to HP occurs over time.
5) Dreki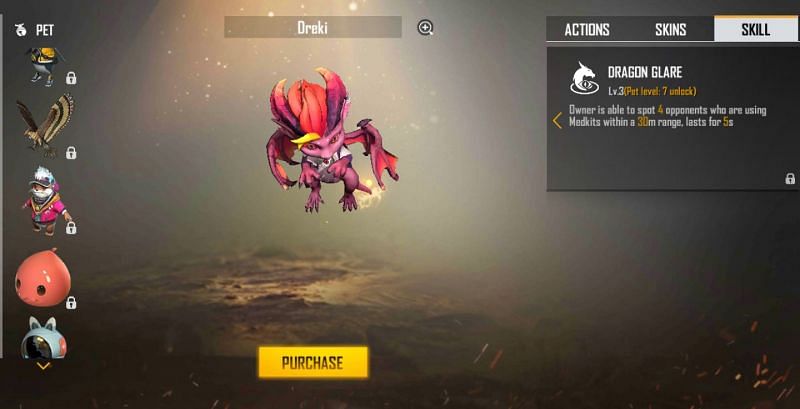 Skill: Dragon Glare
Dreki is the final option on this list of the best pets to pair with Chrono. Dragon Glare spots a foe using Medkits in a 10m radius, and it lasts for three seconds.
Meanwhile, at the max level of the pet, users can spot four foes within 30m, and the skill lasts 5 seconds.