Characters with distinct skills are one of the best aspects of Garena Free Fire. Outfits and other aesthetics are available for players to personalise their characters. Emotes are another expressive technique to further personalize the character.
Despite the fact that there are several emotes, some of them are particularly popular among players. The following is a list of the most popular emotes in Free Fire.
\
Popular emotes in Garena Free Fire
1) Booyah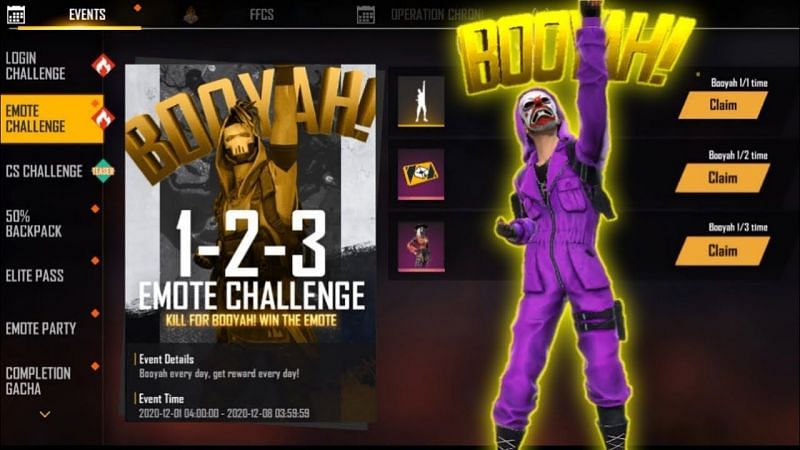 Playing Free Fire is all about getting a Booyah in the end. This is why the emote Booyah is so popular. When players press the emote button, a golden BOOYAH with a golden aura appears above their heads.
2) FFWC Throne
As the name suggests, tapping the emote button deploys a throne on which the character sits in a regal style.
During the 2019 Free Fire World Cup Series, the FFWC Throne was debuted. The emote was included in a limited-time event a few months ago, owing to its popularity.
3) Tea Time
The Tea Time emote seems a little odd. A table and chair appear around the in-game figure.
The Tea Time emote was recently added as the dual spin event's colossal reward. Players have to play the event using diamonds in order to unlock the emote. This is why the Tea Time emotion is so uncommon.
4) LOL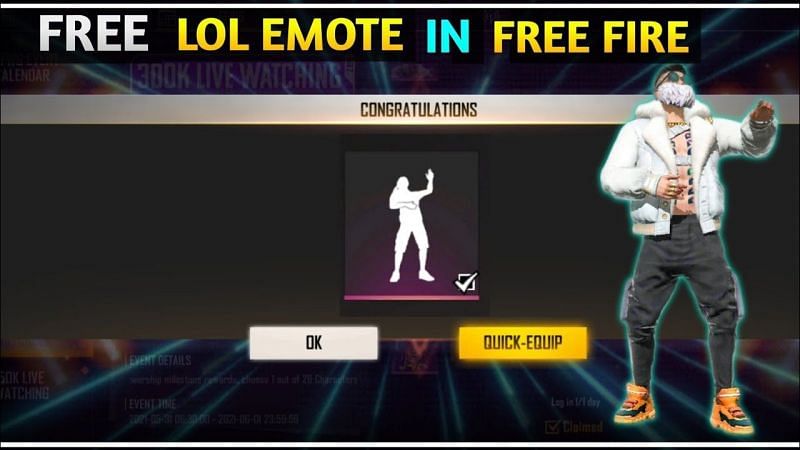 LOL was first presented as a prize for completing the Elite Pass. The LOL emote allows the character to chuckle while pointing at other players.
In Free Fire, the emote LOL is still very popular. The LOL emote is one of the most hardest to obtain, as it is also one of the game's rarest emotes.
5) Doggie
Doggie is without a doubt one of the cutest emotes in Free Fire. When the character is activated, a beautiful dog joins them for some celebrating action.
The Doggie emote was included in the 2019 Emote Party Game. It's one of those famous emotes that's hard to come by in Free Fire.
Disclaimer: The writer's own view is expressed in this essay. The listing is based on Free Fire community speculation.