With the next India-England Test series, the World Test Championship's second cycle will begin. This time around, the competition will use a modified scoring system, with the ICC leveling out points for all Test matches while sticking to the contentious percentage criteria.
The second World Test Championship, according to ESPNcricinfo, has given each Test the same number of points, unlike the first competition, which had each series worth the same number of points. The victorious team will receive 12 points, a tie will receive four points, and a tie will result in both teams receiving six points.
Geoff Allardice, the acting chief executive officer of the ICC, was reported as saying
ESPNcricinfo has stated:
"The goal was to simplify the points system and make it possible to compare teams on the table at any time, even if they had played different numbers of matches and series."
The proportion of possible points won by each team in the competition will be used to rank them in the points table. This rule is similar to one implemented by the ICC in the middle of the last cycle, which drew criticism from players like Virat Kohli and Ravi Shastri.
Should the World Test Championship be decided by a best-of-three series?

Virat Kohli thinks so #WTC21

— cricket.com.au (@cricketcomau) June 24, 2021
In addition, during the second World Test Championship, the overrate rule will be a little more sparring. A team's overall tally is likely to be deducted one point for every over it goes behind, which is half of the penalty from the inaugural event.
In the 2nd World Test Championship, England and India are expected to play the most matches.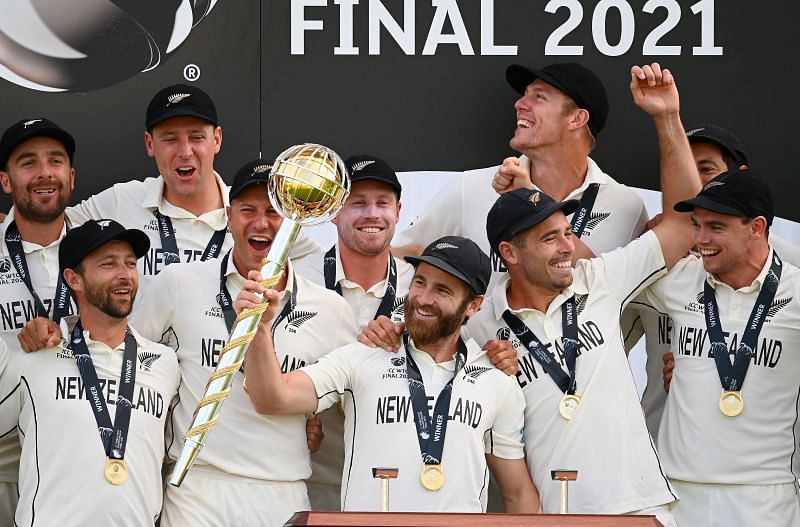 Only two series of five Test matches will be played in the second World Test Championship: England versus India in August and the Ashes in December. The only four-Test series will be the Border-Gavaskar Trophy in 2022, which will be hosted by India.
There are seven three-match series and thirteen two-match series in all. In the second World Test Championship, each of the nine nations will play six rubbers, three at home and three away.
In the two-year cycle, England will play the most Tests (21), followed by India (19), Australia (18), and South Africa (17). (15). New Zealand, the world champions, will play in 13 Tests, one fewer than Pakistan but more than the West Indies and Sri Lanka.
The final's schedule and location are yet to be determined.
India vs England five-match Test series will be the first series in WTC 2021-23. (Source – Espn Cricinfo)

— Johns. (@CricCrazyJohns) June 29, 2021