After defeating Peru in the semifinals, Neymar was asked who he wanted to face in the championship game. "I want Argentina," he said on the spur of the moment. When he realized his error, he took a breath and sought to make amends. "I have teammates like Angel (di Maria) and (Leandro) Parades who are friends of mine. Brazil will win the final." He avoided naming his closest Argentine friend, Lionel Messi, because he was aware that his response could be misunderstood.
However, Neymar's statement incited the wrath of Brazil's football family. At the Copa America, rivalry between football teams is frowned upon. So, before the final versus Argentina on Sunday morning (India time), Neymar made another comment on Instagram: "I'm proud to be a Brazilian, and I adore my country. My childhood desire was to play for the Brazilian national team and hear the crowd sing. I've never backed or will support anything against which Brazil competes, regardless of the sport or modeling competition."
"He is my closest buddy, but I will put my friendship on the line," he said this time, referring to Messi.
With this war-cry, a long-burning tournament, played in empty stadiums and with a convoluted format at ungodly hours across Europe and Asia, erupted into life. For a few hours, the footballing world's eyes and ears would be drawn from Wembley to the Maracana, two iconic venues that represent two unique footballing cultures.
Throughout the decades, there has been rivalry.
The final's multi-hued story arcs are enticing, something the Euros can't match or conceive. Argentina and Brazil are football's most bitter rivals, and their rivalry has frequently spilled onto the field.
Due to pitch invasions, the first two of their finals in the then-South American championship, in 1937 and 1939, did not last the entire distance. When Argentina won in 1937, Brazilian fans claimed their players had been racially harassed and surged onto the field. Argentina's fans halted the match two years later after a disputed refereeing decision resulted in Brazil's winning goal.
After the war, it was common for players to suffer fractured legs and facial disfigurement. The crowds were often so angry that the teams had to shut themselves away in their locker rooms. In 1946, a Uruguay-born Brazilian player named Francisco Aramburu had to flee the tournament at the end because he was suspected of being a spy and was being pursued by the Argentinian secret agency.
However, once Brazil began to win World Cups, they lost interest in the Copa, and their rivalry in the continental tournament was diminished. However, Brazil's Copa became more significant after a series of World Cup defeats.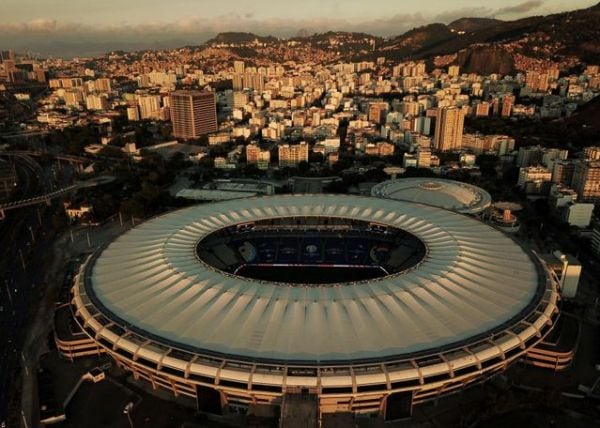 Messi has nearly missed out on the Copa del Rey three times, first in 2007 (against Brazil) and subsequently in 2015 and 2016. (against Chile in tiebreakers). Messi would clearly recall the second shootout, in which he kicked the ball over the crossbar. He was so depressed that he considered retiring from international football before being talked out of it.
There's also a fear that the grandeur will evade him indefinitely. If not now, Messi will always be compared to Maradona in terms of his ability to win competitions. Furthermore, there is a sense of desperation, as Argentina has not won a major trophy since winning the Copa America in 1993. A 28-year period of pain during which successive golden generations left behind unfulfilled dreams. And one of its brightest stars is on the verge of retiring without a single major trophy wrapped in the Argentina flag. Of all, the World Cup is coming up next year, but Messi's career is running out of time.
A story about two stars
Messi and Neymar must take control of the big night.
When it counts, Messi is absent.
Lionel Messi's strike proved to be the difference the previous time Argentina and Brazil played, in a friendly in Saudi Arabia. He has five goals against the Selecao in ten appearances, although none of them have come in a meaningful match, including high-profile matches like the 2007 Copa America final and 2018 World Cup qualifiers. Messi was a mostly peripheral presence in both cases, stifled by tight marking. It's also a common complaint that he hasn't scored in any of the four major championships he's appeared in.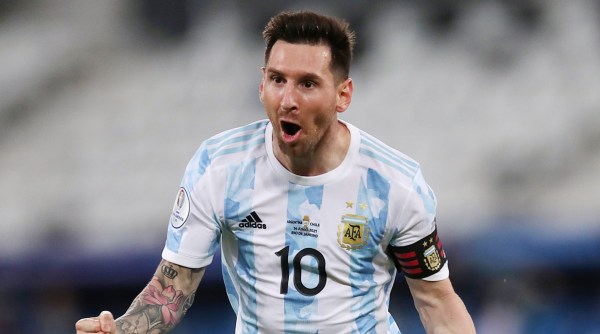 Messi is in top form.
He's been at his most influential, scoring goals, assisting on goals, and dominating opponents. He leads the league in scoring (five goals) and assists (four), as well as leading his team with a steely determination to win. Messi, as has been the case in the past, has given the spark whenever Argentina has appeared stalled. He has thrived in his free-roaming role, free of formation-specific responsibilities. His desire to win an international crown has never been more obvious.
Argentina will start on defense.
Apart from a few flashes of Messi's brilliance, they've been quite flat in the final third. They have failed to generate the enterprising type of football that their fans desire, with a starting eleven that is primarily made up of new faces and veterans Sergio Aguero and Angel di Maria on the bench. They have a tendency to vertically pass and lose shape. The defense has remained firm, conceding only three goals in six games, but they are still vulnerable to speed and pressuring.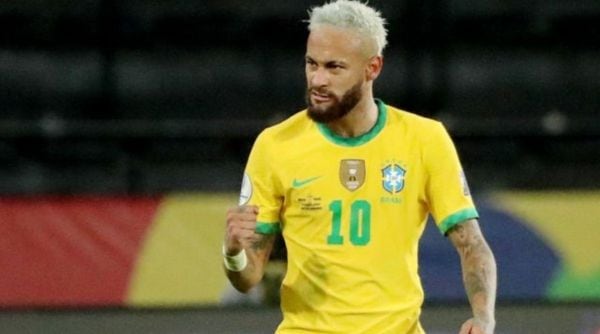 In comparison to Argentina, the average
Neymar has only scored three goals and assisted on four other goals in ten outings versus Argentina. However, he was named player of the match in his last two outings against them. In his last competitive game against them, in a World Cup qualifier in 2016, Neymar was terrific, scoring a spectacular goal and assisting another, a performance he counts among the best.
He's more of a playmaker than a goal scorer.
No one nowadays calls Neymar selfish, at least not in this tournament. He's been more concerned with assisting his teammates than with increasing his own goal total. He's only scored one goal, but he's assisted on three others, including the game-winning goal against Peru in the semifinal, and he's had pre-assists in two more games. Neymar starts on the left side of the field, as he did with PSG, but has frequently occupied the area behind the center-forward, where his play-making abilities have been showcased.
Brazil is adaptable to its core.
Brazil has fluctuated between free-flowing and conservative football styles, never surpassing the boundaries of either. They could go all-out offensively, and they have the players to do so, but their backline is one of their strongest in recent memory (they have conceded just four goals in 12 games). Some romantics have chastised Tite for his unusual prudence, especially when playing with two defensive midfielders, but Tite's romanticism has been disturbed by the Brazilian manager's defeat to Belgium in the 2018 World Cup quarterfinal. Nonetheless, when the mood strikes, this Brazilian team is capable of producing magnificent moments from the past.