According to sources, Arsenal is planning to add at least five players this summer. The Gunners are said to have stockpiled a £250 million transfer fund for the summer transfer window.
Last season, the north London club finished ninth in the league, missing out on Europe for the first time in 25 years. According to reports, the Emirates' top brass has been spooked by the club's poor season and they are ready to spend big in the transfer market this summer.
Nuno Tavares joined Arsenal from Benfica last week for a rumoured sum of £6.8 million. The Gunners are putting up bids for other targets now that their first deal has been completed.
The team is rumored to be interested in signing Houssem Aouar and Sambi Lokonga, who play in the midfield.
Matteo Guendouzi has been loaned out to Marseille for a season, while Granit Xhaka is expected to leave the club this summer. Dani Ceballos has also returned to Real Madrid after finishing his loan term, leaving Arsenal head coach Mikel Arteta low on midfield alternatives. As a result, signing at least one of Lokonga and Aouar (or possibly both) this summer is crucial for Arsenal.
𝗢𝗠 – 𝗙𝗖 𝗦𝗘̀𝗧𝗘 🔵⚪️

Deuxième match de la 𝗽𝗿𝗲́𝗽𝗮𝗿𝗮𝘁𝗶𝗼𝗻 𝗲𝘀𝘁𝗶𝘃𝗮𝗹𝗲 à suivre en direct sur notre chaîne @TwitchFR et https://t.co/voEaaan5JY#ALLEZLOM

— Olympique de Marseille (@OM_Officiel) July 11, 2021

Arsenal requires reinforcements in other areas as well.
The Gunners are also interested in signing Brighton & Hove Albion's Ben White. The young English defender had an outstanding season with the Seagulls last season and has piqued the interest of several major English clubs this summer.
The club from the south coast of England values White at £50 million, and Arsenal will have to compete with Chelsea for his services.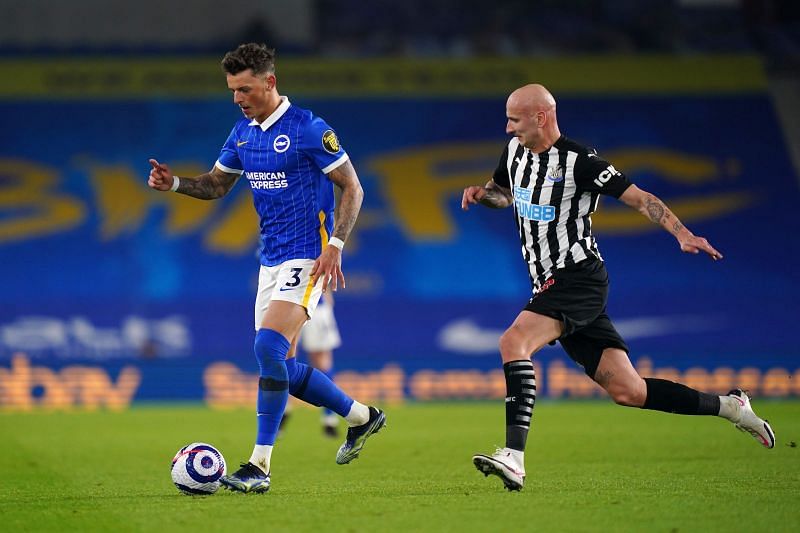 Arsenal is also interested. Martin Odegaard of Leicester City was a standout performer for Arsenal last season. But, ahead of the 2021-22 season, the Real Madrid loanee has returned to his parent club.
Arsenal are looking for a playmaker after Odegaard's departure, and according to rumors, they are interested in signing Leicester City's James Maddison. The England midfielder had a productive season with Leicester City last season and is currently one of the top number 10s in the Premier League.
Mikel Arteta's team would benefit greatly from his signing. Last season, they lacked originality in the heart of the pitch, and in recent years, they have screamed out for a creative midfielder. Maddison, on the other hand, is unlikely to be cheap, with Leicester City set to seek over £80 million for their star playmaker.
Transfer expert provides update on Arsenal and Leicester City's 'crazy bid' stance on James Maddison #LCFC https://t.co/8h8qSdFf3T

— LCFC Live (@LiveLCFC) July 7, 2021
If Arsenal completes the signings of Maddison, White, Lokonga, and Aouar in September, the club would have spent close to £250 million, if not more. Arsenal supporters are set for a thrilling ride!