Sania Mirza will be part of a large group of over 115 athletes competing in the next Tokyo Olympics, which begin on July 23rd. Athletes of all ages and levels of expertise make up the contingent.
Neeraj Chopra (Athletics), Manu Bhaker (Shooting), and Saurabh Chaudhary (Shooting) are some of India's best young athletes, who have risen to prominence in the recent 2-3 years and are regarded as the country's best medal hopes heading into the Tokyo Olympics.
On the other side, veteran athletes such as MC Mary Kom (Boxing), Sanjeev Rajput (Shooting), and Sania Mirza (Tennis) would be hoping to cap off their careers with a medal in the Tokyo Olympics.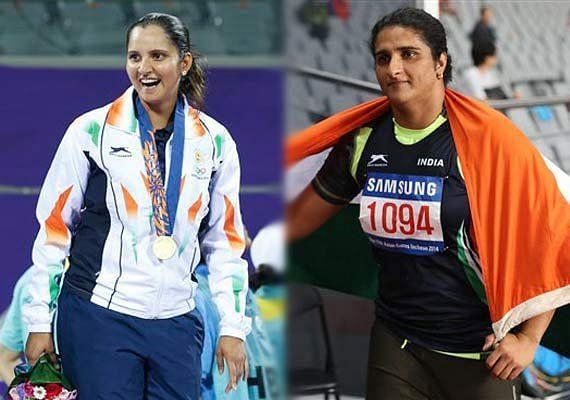 However, for the majority of Indian athletes, this will be their first or second Olympic Games. A few athletes, like as Deepika Kumari (Archery) and Sanjeev Rajput (Shooting), will be competing in their third Olympics.
Only two competitors from the whole Indian contingent will compete in the Tokyo Olympics, which would be their fourth. Sania Mirza (tennis) and Seema Punia (soccer) are their names (Athletics).
In this essay, we examine Sania Mirza's Olympic journey thus far and attempt to assess her medal-winning chances in the Tokyo Olympics.
Sania Mirza (Tennis)
Sania Mirza has been the best female player in the history of Indian tennis. She started her career as a teenage sensation in women's singles and from there on her career has come a long way, through many ups and downs.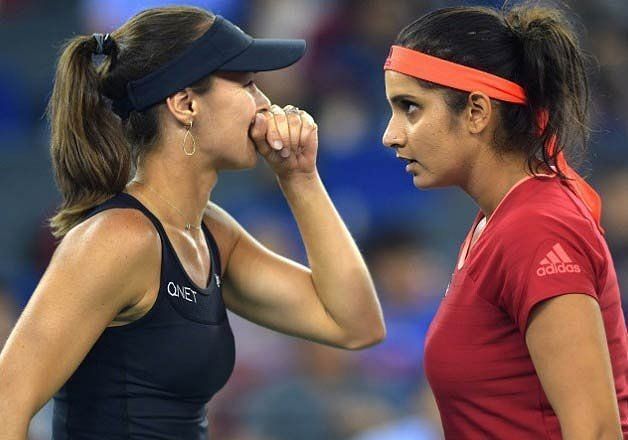 The final countdown! ⏳ #Tokyo2020 kicks off in a month's time. #AITATennis 🇮🇳🎾 pic.twitter.com/mqw4Jxm8DC

— All India Tennis Association (@AITA__Tennis) June 23, 2021
She competed in the Women's Singles and Doubles event at the 2008 Beijing Olympics for the first time. She was eliminated in the first round of the singles tournament in straight sets. In doubles, she teamed up with Sunita Rao and advanced to the second round before falling to Dinara Safina and Swetlana Kuznetsova of Russia (6-4, 6-4).
Sania's performance in Beijing was disappointing because she did not play to her full potential.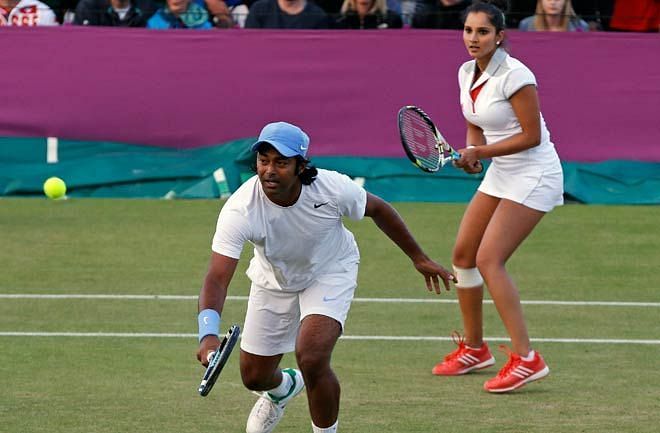 Sania Mirza competed in the Women's Doubles and Mixed Doubles competitions at the 2012 Olympics in London. She competed in the women's doubles event alongside Rushmi Charkavarty and was eliminated in the first round.
She teamed up with the famous Leander Paes in the mixed doubles. They were regarded as one of the front-runners. They were unable to live up to expectations, however, and were defeated in the quarterfinals by Belarus's Max Mirnyi and Victoria Azarenka (7-5,7-6).
.@MirzaSania speaks exclusively to Lounge about her training routine for Wimbledon and the Tokyo Olympics. @deeps_30 writes. #sports #Tennis #TokyoOlympicshttps://t.co/YW0bc5rHrr

— mint_lounge (@Mint_Lounge) June 15, 2021