On Friday, the knockout stage of Copa America 2021 will begin. Several great battles took place throughout the group stage. Argentina and Brazil, two South American powerhouses, have advanced to the quarter-finals with relative ease.
Lionel Messi and Neymar Jr., for example, have been in excellent form and have led their teams from the front. They have also had ample assistance from their teammates, and the knockout stage is set to include some thrilling matches.
Some of the top midfielders in the world will compete in the Copa America 2021.
At Copa America 2021, a number of high-profile midfielders are showcasing their stuff. So far in the competition, we've seen some excellent midfield clashes. Now that we've entered the tournament's do-or-die phase, things are going to get much more exciting.
Without further ado, here are five of the top midfielders competing in Copa America 2021 thus far.
Rodrigo De Paul, #5 (Argentina)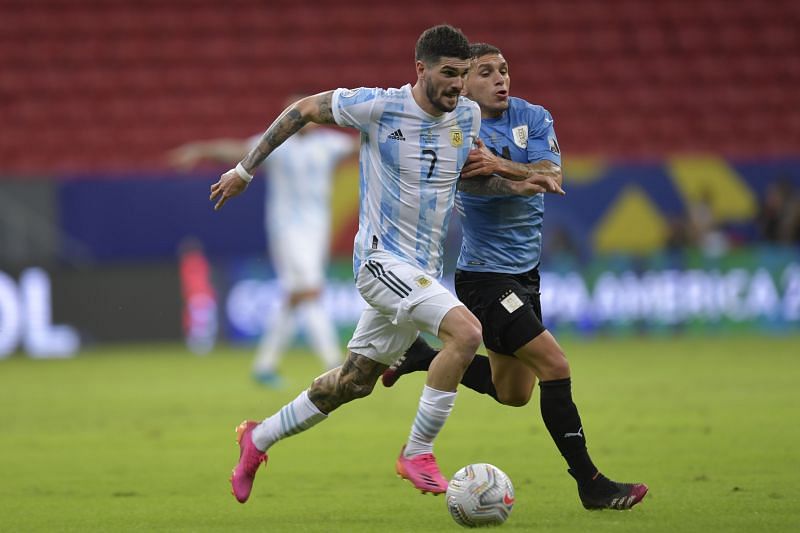 Rodrigo De Paul, who has played for Udinese in Argentina's Copa America campaign, looked every bit the dynamic midfielder we've seen so far. De Paul was a driving force from midfield in Argentina's tournament opener against Chile, and he looked dangerous whenever he went on runs.
He then put forth an outstanding performance in Argentina's 1-0 win over Uruguay. De Paul excelled in the box-to-box role, contributing liberally on both sides of the game. He was also excellent with his distribution and started the move that resulted in Argentina's lone goal of the game.
De Paul had a fantastic season with Udinese and is slowly but steadily establishing himself as a staple in Argentina's midfield. He can play in a variety of midfield positions and also excels on the wings.
Most times named Man of the Match this season (via @WhoScored):

🥇 Lionel Messi, 22
🥈 Harry Kane, 13
🥉 Rodrigo De Paul, 12
🥉 Gerard Moreno, 12 pic.twitter.com/ZKAuj4LDri

— Matchday365 (@Matchday365) June 28, 2021
.
Privacy Policy
|
About Us
|
Contact
|