Cristiano Ronaldo's agent, Jorge Mendes, is reportedly flying to Italy to discuss his client's future with Juventus.
The future of Cristiano Ronaldo at Juventus has been a hot topic this summer. The five-time Ballon d'Or winner was dissatisfied with Juventus after they lost their Serie A title to Inter Milan and barely just qualified for the Champions League in 2021-22.
Jorge Mendes is expected to fly to Milan in the next days to discuss his future with the Juventus hierarchy, according to Italian magazine Corriere dello Sport (via MARCA).Ronaldo appears to be on his way out of Juventus this summer. The 36-year-old is presently focusing on Portugal's Euro 2020 campaign, in which they are attempting to retain their championship.
His time in Italy looks to be ending 😳https://t.co/9AuYEZRjCZ

— MARCA in English (@MARCAinENGLISH) June 24, 2021
Cristiano Ronaldo moves closer to a move to Paris Saint-Germain
Ligue 1 club Paris Saint-Germain is currently the frontrunner to sign Cristiano Ronaldo this summer. The Parisians want to sign the Portuguese sensation as a replacement for striker Kylian Mbappe, who is expected to leave PSG this summer, according to the Sun.
The contracts of both Mbappe and Ronaldo expire in the summer of 2022. This implies that the summer is a make-or-break period for their individual teams in terms of securing new contracts for their stars. Both clubs risk losing Mbappe and Ronaldo for free if they fail to do so.
Apart from Ronaldo, Paris Saint-Germain are also inching closer to signing Sergio Ramos from Real Madrid on a free transfer.
Apart from Ronaldo, Paris Saint-Germain is close to getting Sergio Ramos on a free transfer from Real Madrid.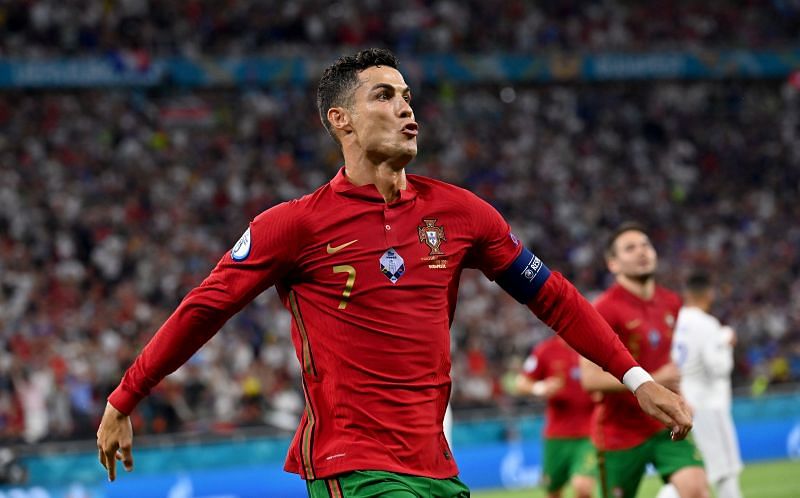 Apart from PSG, Manchester United and Real Madrid, Cristiano Ronaldo's former clubs, have been linked with a bid for the 36-year-old attacker. However, a return to any of the clubs appears to be quite doubtful at this time.
Juventus do not want to lose their finest possession. The Old Lady, on the other hand, will not be disappointed if Ronaldo leaves the Allianz Stadium this summer. The Portuguese now have a yearly income of €60 million. If Ronaldo departs Juventus, the club will save a significant amount of money on his salary. The Old Lady has been connected with Antoine Griezmann of Barcelona as a possible Ronaldo replacement.
Info @DiMarzio : Jorge Mendes will meet with Juventus management in the next few days to discuss about Cristiano Ronaldo future. 🇵🇹⚫ #JFC

— Max Statman 🇮🇹 (@emaxstatman) June 20, 2021