The Free Fire City Open 2021 Ahmedabad Finals concluded today, with Zero Degree emerging victorious. In addition, the squad has qualified for the National Championship, which will be held on August 15th.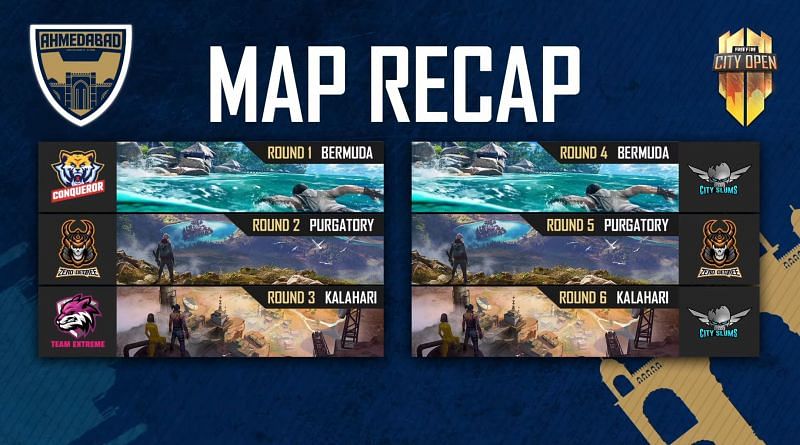 Zero Degree won the overall points table with 31 kills and 75 points in the finals. With 31 kills and 71 points, the Extremee came in second, followed by the Conqueror with 26 kills and 65 points. Despite not taking any Booyah, the Bolt Regiment came in fourth place with 63 points.
Teams seeded 2nd to 4th will have the option to qualify for the Free Fire City Open National Finals by competing in regional Play-ins. Despite winning two Booyahs, City Slums were unable to advance to the next round.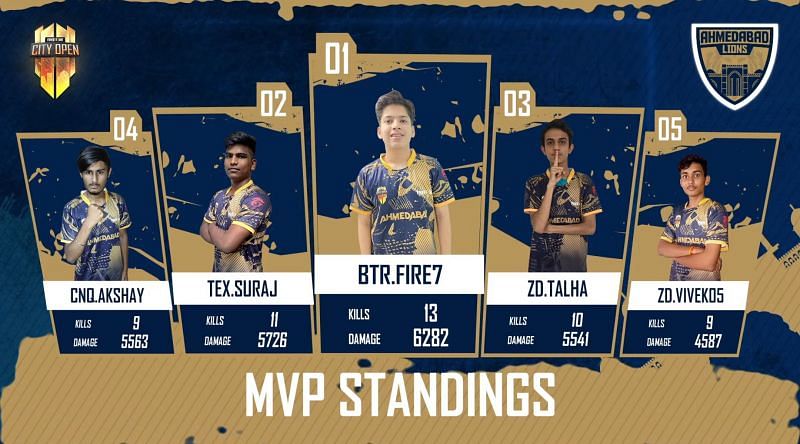 Bolt Regiment Fire7 was named Finals MVP after scoring 13 kills and causing 6282 damage.
Final standings of the Free Fire City Open Ahmedabad: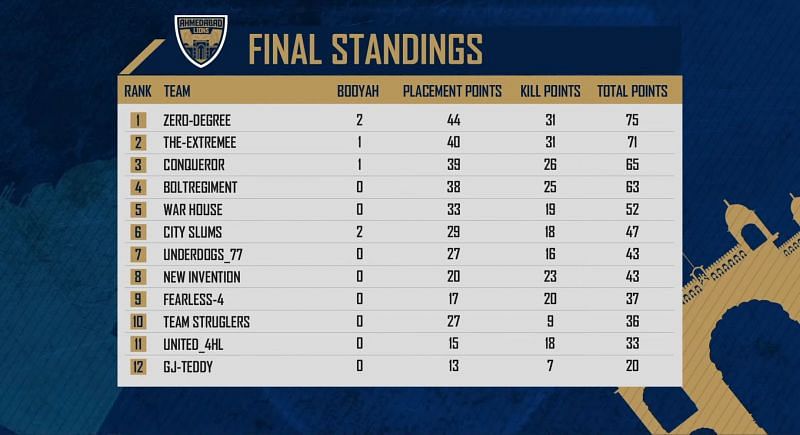 Conqueror won the opening match on the traditional Bermuda map with 10 frags, followed by War House with four frags. In the opening match, Zero Degree had six kills.
With 11 kills, Zero Degree won the second match, which was contested on Purgatory, followed by Underdogs 77 with seven frags. In the match, the Extremee took eight frags.
Team Extremee won the third match, which was contested on Kalahari, with eight kills. With five eliminations, the Underdogs came in second. Conqueror was knocked out early, but he still managed to get six frags.
The fourth match ended with City Slums winning with eight frags. Fearless 4 put together a strong performance to earn 10 kills and second place in the match.
With 10 kills, Zero Degree won the fifth match once more. United 4HL was knocked out early, but they did manage to get seven frags. Zero Vivek was named MVP after racking up four kills.
City Slums won the sixth and final match with seven kills, followed by The Extremee with nine frags. Despite the fact that New Invention was terminated early, they still managed to eliminate five enemies.
Prize pool distribution of FFCO Ahmedabad Finals:
Champion- 1,00,000 INR- Zero Degree
1st Runner-up – 50,000 INR – The Extremee
2nd Runner-up- 25,000 INR- Conqueror
4th Place – 25,000 INR – Bolt Regiment