In Free Fire Battle Royale, gun combinations are vital, especially as players progress through the ranks. In a Free Fire match, these combinations determine the course and outcome of a player's showdowns across several ranges.
In a Free Fire match, players should aim for a diverse weapon combination, such as ARs, LMGs, or Snipers, that can be effective in medium and long-range conflicts while also being deadly in close-range fighting shotguns or SMGs.
The following section of this article will include a list of the top five weapon combinations that players should utilize while attempting to achieve the highest rating in Free Fire.
Season 22 of Free Fire Rank: The Best Gun Combinations for Pushing Rank
5) M249 and MP40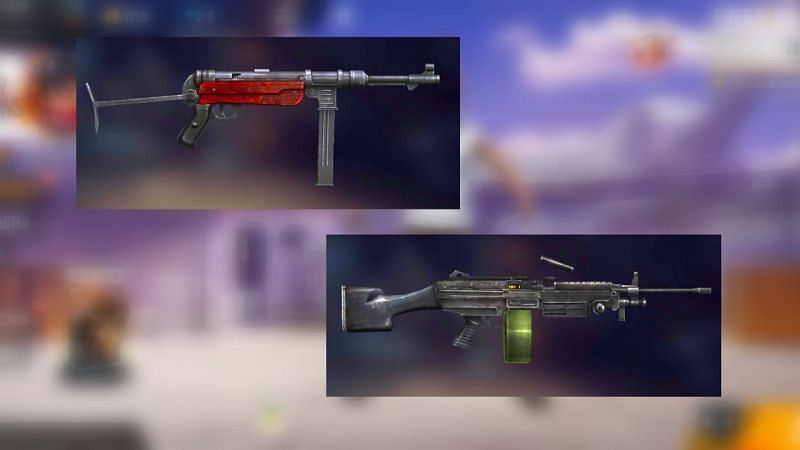 M249 is the greatest Free Fire LMG with a decent damage infliction of 57 that is effective over extended ranges. The M249 is a great weapon for mid- and long-range warfare, but in close-range combat it is inefficient.
The M249, on the other hand, can be paired with the MP40, a quick-firing but steady SMG that is devastating at close range. Both weapons are complementary to one another, forming the ideal weapon combination for any Free Fire player.
4) MAG-7 and Parafal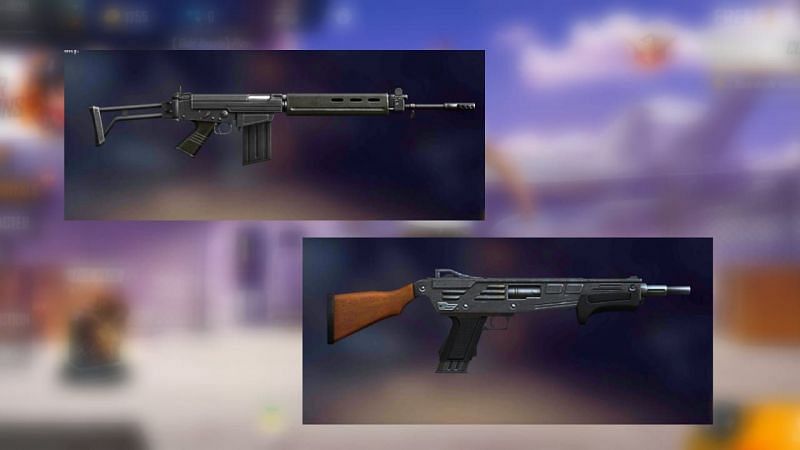 In Free Fire, the MAG-7, the weakest Shotgun in terms of damage infliction, is the most accurate Shotgun. In a close-range duel, gamers can easily finish off their opponents with one or two MAG-7 bullets.
This short-range beast can be used in conjunction with Parafal to increase the battling edge across greater distances. Players can easily deal with foes at mid-range with Parafal, which has a damage rate of 69.
3) Scar and M14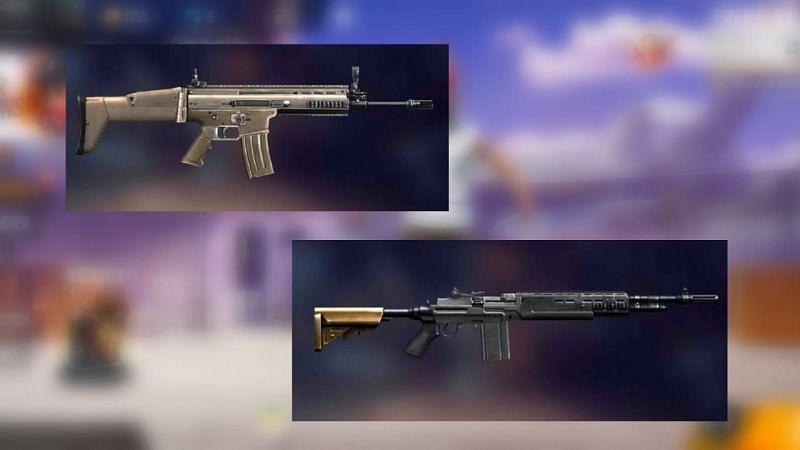 Among Assault Rifles, the M14 has the greatest damage rate of 77, but Scar is one of the fastest Free Fire ARs. Scar is a good choice for close and mid-range combat because it is quite steady and provides a lot of damage per minute.
The M14, on the other hand, is the slowest AR, although it has exceptional long-range capability and can be used as a Sniper Rifle to supplement Scar. A suppressor and scope can be added to the M14 to make it more deadly and stealthy at long range.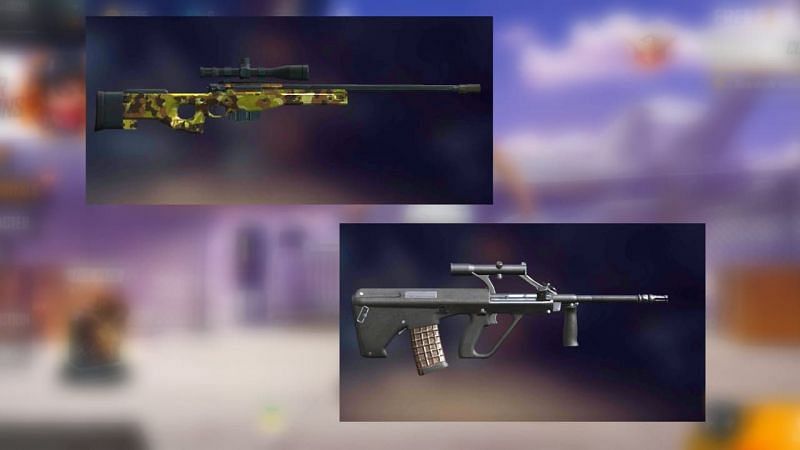 AUG is one of the fastest ARs, while AWM is the greatest Sniper, both of which may be obtained by airdrops. Despite its mediocre accuracy and the fact that players miss the majority of their long and mid-range shots, the AUG is still the finest Assault Rifle after Groza.
AWM's long-range shots are a must-have combination in Free Fire, complementing AUG's short-range capabilities. Despite the fact that AUG is likely the most lethal AR in the short range, it still lacks accuracy, making this combination vulnerable.
1) Groza and M82B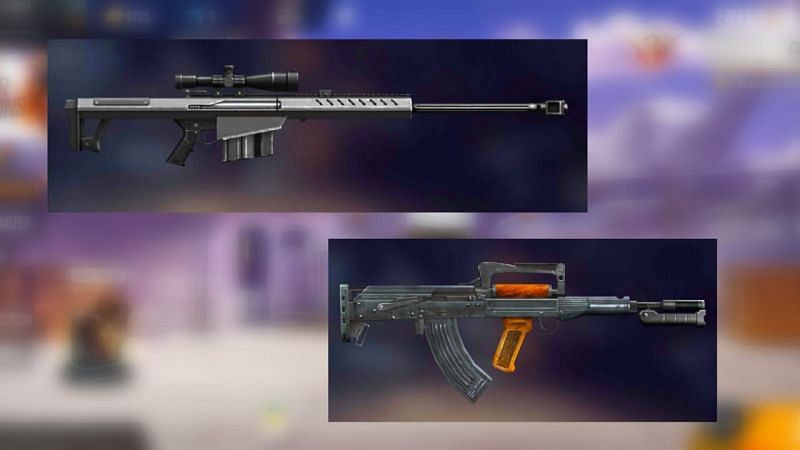 Groza is a special airdrop Assault Rifle that seems more stable than many other ARs. Groza is a coveted and lethal weapon at any range, with a damage infliction rate of 61 and a range of 77.
Groza's recoil pattern becomes severe and unmanageable as the range increases. As a result, gamers can join Groza with M82B, the greatest Sniper generated on the ground, to improve their long-range skills.
Aside from the above weapon combinations, players need concentrate on their movement, opponent spotting, defensive, and survival skills. Guns alone will not be enough to win the Free Fire Season 22. Gamers should also bring extra medical and tactical supplies.