Diamonds are the premium in-game currency in Garena Free Fire. Players can use it to purchase a variety of unique goods in the battle royale game, including skins, clothing, characters, pets, and more. They all want to get their hands on such content, and diamonds are in high demand as a result.
Free Fire diamonds are not available for free, and players must pay for them out of their own pockets. Purchasing them, however, is out of reach for the vast majority of them.
Users come into fraudulent software such as diamond generators while looking for alternative ways to obtain diamonds. They should be aware, however, that all such generators are 100% phony.
Free Fire jewels generators are bogus and ineffective.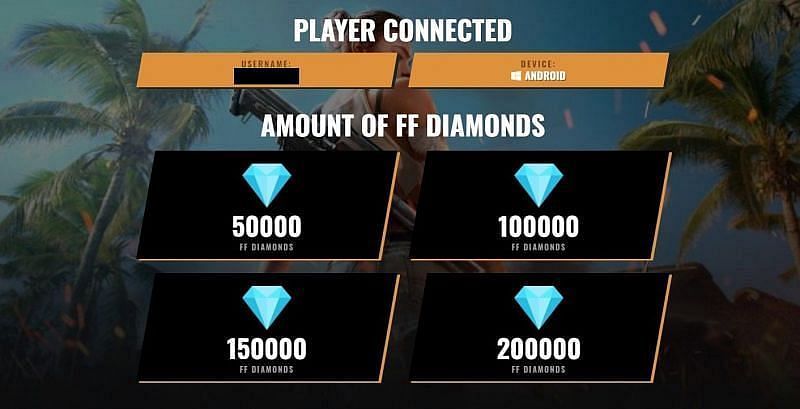 Free Fire diamond generators are illegal programs that claim to provide a large amount of free diamonds. Players should be informed that all of these devices are fake and will not work in any situation.
Most websites that claim to offer diamond generators need gamers to input their account details, which almost often results in the account being lost. Furthermore, such sites frequently flood the gamers' screens with ads.
Diamonds cannot be obtained through these ways since the in-game currency is held on Garena Free Fire's server.
The anti-hack FAQ on the official Free Fire website describes cheating as follows:
"Using any unauthorized third-party programs not issued by Garena, altering the game client, and/or playing in a modified game client in order to use functions not available in the official game."
Diamond generators are considered a form of cheating, and users are advised to stay away from them.
Garena has a rigorous anti-cheating policy, and anyone caught cheating will be removed from the game indefinitely.
"We have a zero-tolerance policy for cheating at Free Fire. Their cheating accounts will be permanently banned. Cheating devices will also be barred from playing Free Fire under any other accounts."
As a result, gamers are encouraged to avoid utilizing such programs in order to protect their accounts. They may, however, be able to purchase diamonds through legal means.