In Free Fire, top-up events reward players for purchasing diamonds in-game. Garena has become accustomed to advertising a new event as soon as the previous one concludes.
The top-up event for Destiny Guardian ended on August 11th. Garena has just begun the Dimitri top-up event, which rewards players with the exclusive Dimitri character and bundle.
Dimitri adds to the Free Fire event.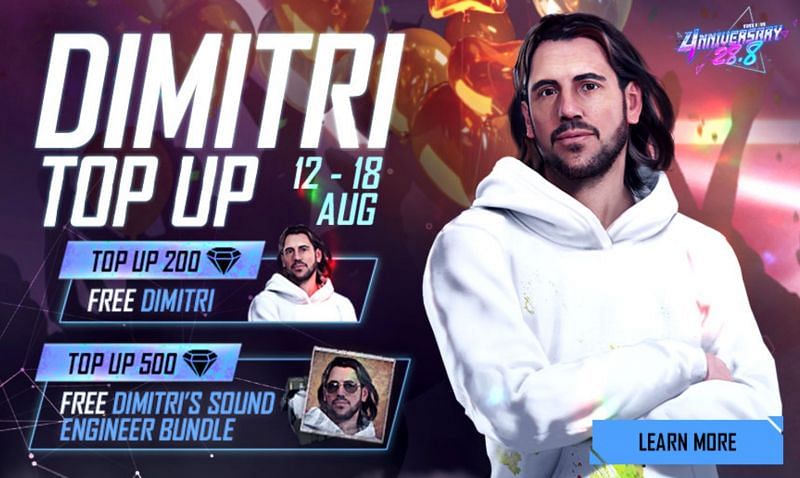 The Dimitri Top Up event started today and will last till August 18th.
To acquire the free goodies, users will need to purchase a certain number of diamonds within a certain time window, as with earlier top-up events in Free Fire.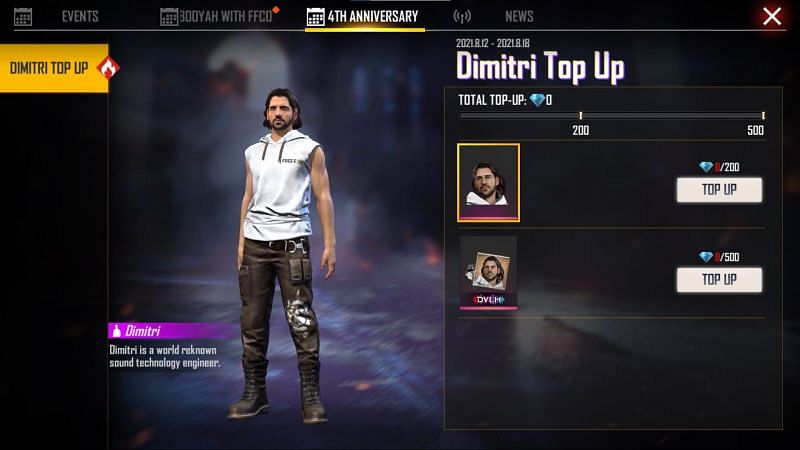 To get the Dimitri character, players must spend 200 diamonds.
They can purchase Dimitri's Sound Engineer Bundle by adding 500 diamonds to their account.
(The Disc Jockey top, bottom, shoes, and mask are included in the set.) 900x global character fragments will also be given to players.)
Note that top-up event rewards are regarded as free. This is due to the fact that users are not required to spend the diamonds they purchased on the rewards.
Free Fire diamonds can be purchased from a variety of places, including in-game, Games Kharido, and Codashop.
Readers can purchase diamonds in-game and get awards from the Dimitri Top Up event by following the methods outlined below:
Step 1: Launch Free Fire and tap the diamond icon at the top of the screen to begin.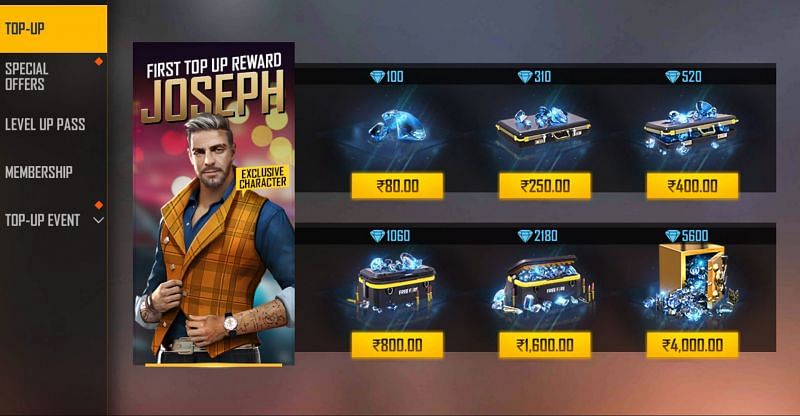 Step 2: Select and purchase the required number of diamonds.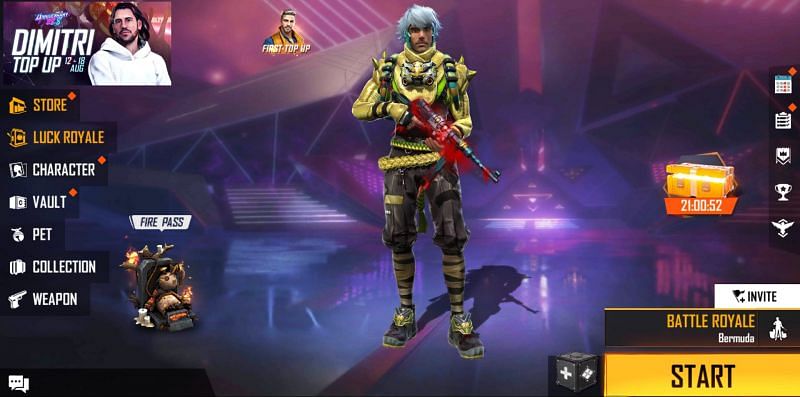 Step 3: Once the purchase is complete, click on the calendar icon on the right side of the loading screen.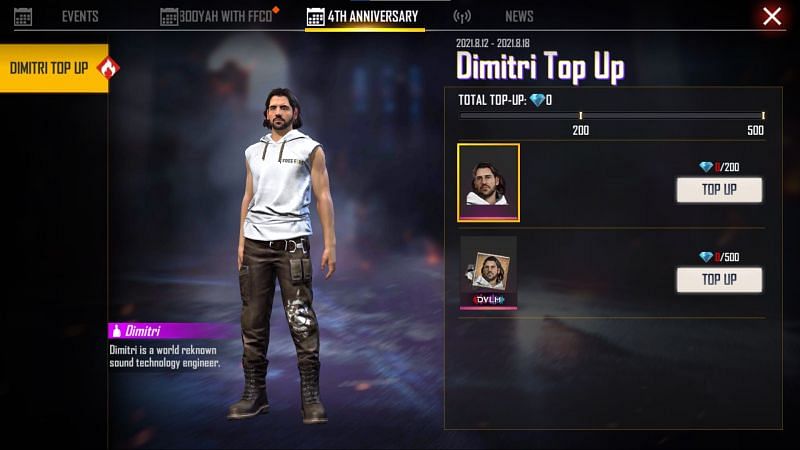 Step 4: Under the 4th-anniversary tab, select Dimitri Top Up and tap the "Top Up" button beneath the matching rewards.