GTA 5 is jam-packed with a plethora of highly useful cheat codes. Some of them assist players in overcoming obstacles, while others make seemingly impossible tasks appear possible.
It should be reminded, however, that cheat codes should only be used for entertainment purposes and not to speed through the game. Using cheat codes all of the time will damage the game and detract from the excitement of GTA 5's most iconic missions.
As a result, this article examines 5 of the most helpful GTA 5 cheat codes that players may employ to advance through the game more quickly.
Note: This is a subjective article that reflects the author's opinions.
Normally, taking a bunch of painkillers will make you feel better, but utilizing this code in GTA 5 will make you completely invincible for 5 minutes. Enemies can shoot as much as they want, but the player will be completely unaffected as long as this trick is activated. One of the most useful GTA 5 cheat codes available.
The fact that GTA 5 is a game about crime doesn't stop virtual goons from following the player around every now and then.
While outsmarting the cops can be entertaining at times, it isn't always so, especially when the player is tasked with monotonous chores like stealing and delivering supplies.
The Wanted Level on the screen is reduced with this cheat code, allowing gamers to outsmart the officers without having to do anything (except punching in a bunch of keys).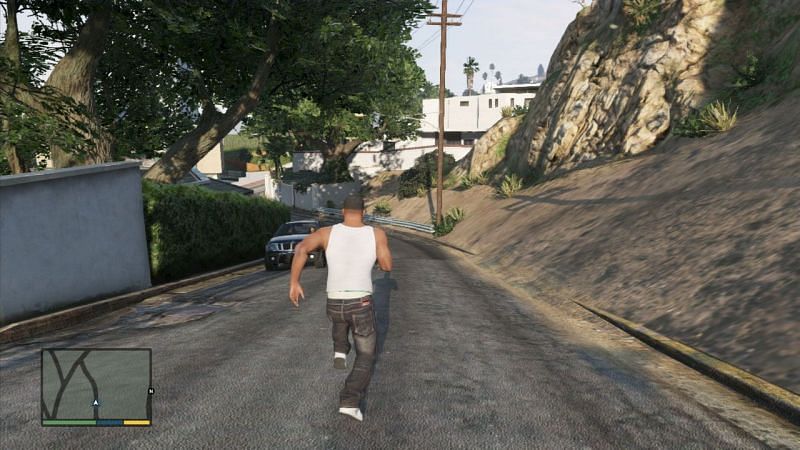 CATCHME enables the player to sprint more quickly. It's not the most inventive code, but it can come in handy when the player doesn't have a vehicle and doesn't have the ability to produce one.
Plus, the characters in GTA 5 aren't exactly swift on their feet, and it may be aggravating to watch them plod around aimlessly when something urgent has to be done. CATCHME ensures that those sluggards do not take an eternity to get from one location to another.
GTA 5 is jam-packed with bizarre weapons that, despite their opulence, fail to keep the enemies at bay. DEADEYE allows players to hit the bull square in the eyes, effectively enhancing the weapon's accuracy. Players can enter this code as many times as they like, however doing so more than four times disables the cheat.
SKYDIVE NO. 1
Falling from the sky or a building's top isn't uncommon in Grand Theft Auto 5. It happens all the time, sometimes just for the fun of it.
This cheat code activates a fully functional parachute, preventing the player from freefalling to their death. SKYDIVE is not only the most useful but also the most entertaining trick in GTA 5. Players can jump from all kinds of heights using this code, and they don't have to worry about anything.