M.J. Day, the editor of Sports Illustrated Swimsuit, has come out in support of Naomi Osaka following her online feud with American journalist and TV anchor Megyn Kelly.
Megyn Kelly, a Fox News personality, turned to Twitter earlier this week to criticize Osaka, accusing the Japanese of pursuing fame by engaging in photoshoots despite her mental health worries.
Kelly was instantly slammed by Osaka, who slammed the American for promoting hatred unnecessarily. Kelly then chastised Osaka for blocking her on social media, prompting another criticism from the American.
M.J. Day, whose magazine cover featured Osaka on Monday, has now slammed Kelly, accusing him of "bullying" the Japanese. Kelly was merely seeking attention by assaulting Osaka, according to the editor of Sports Illustrated Swimsuit.
On the PEOPLE Every Day podcast, Day said, "It's such bullying and it's so unwarranted, and this woman did nothing wrong." "'You know what, you're journalists,' I say. Instead of jumping all over this woman for attention, how about you do your job and fact check?'"
After announcing she will skip all of her press appearances in Paris to safeguard her health, Osaka triggered a debate about athletes' mental health. The officials slapped her with a fine and told the Japanese that if she continued to ignore her media obligations, she may be kicked out of the event.
Osaka, on the other hand, was in the spotlight for a variety of reasons during her time away from the court. She was featured on the covers of Sports Illustrated and Vogue Japan magazines and was the focus of a Netflix docuseries about her life. Megyn Kelly lambasted the Japanese for her off-court behavior as a result of this.
Here's a recap of Naomi Osaka and Megyn Kelly's brief exchange:
First Haitian and Japanese woman on the cover 🇭🇹🇯🇵❤️ pic.twitter.com/SLcKNSrSkH

— NaomiOsaka大坂なおみ (@naomiosaka) July 19, 2021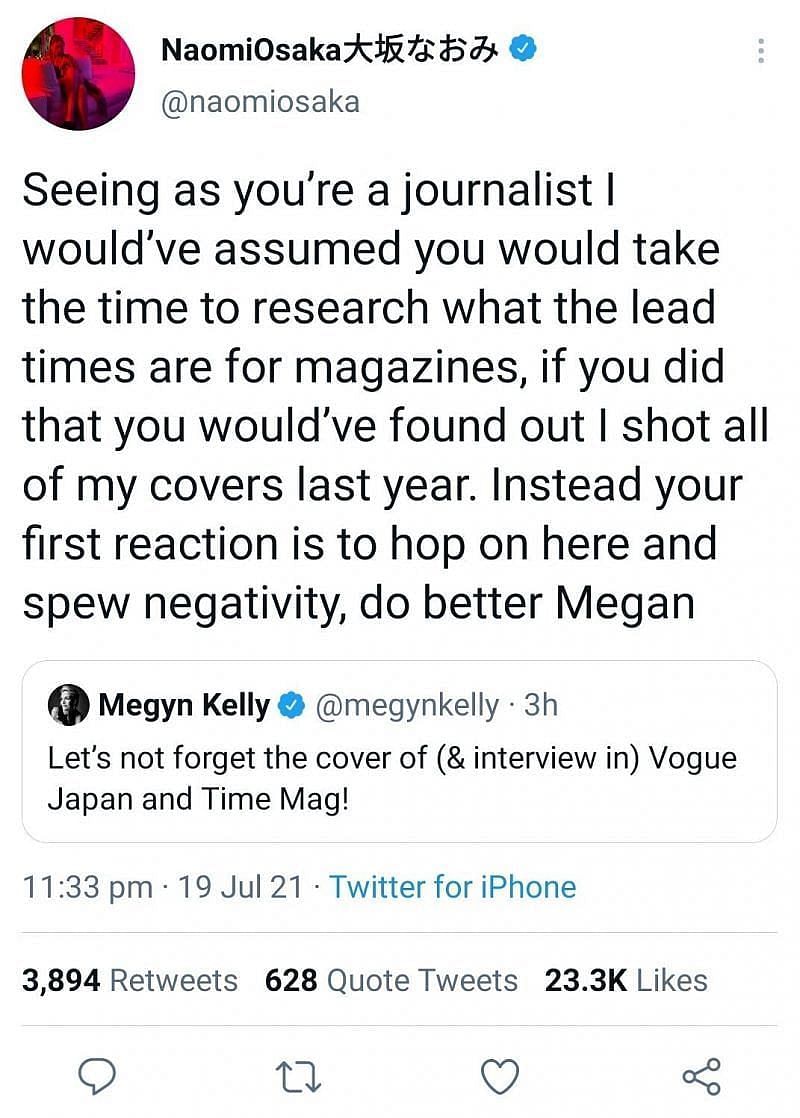 M.J. Day on Naomi Osaka: "Let her live, let her make decisions for herself that safeguard her well-being."
M.J. Day also took to Instagram to criticize Megyn Kelly. Day shared a screenshot of her phone's camera roll, which included Naomi Osaka's photos for the SI Swimsuit cover, as well as a time stamp.
The screenshot shows that Osaka took part in the photoshoot in December 2020, before her mental health issues were revealed.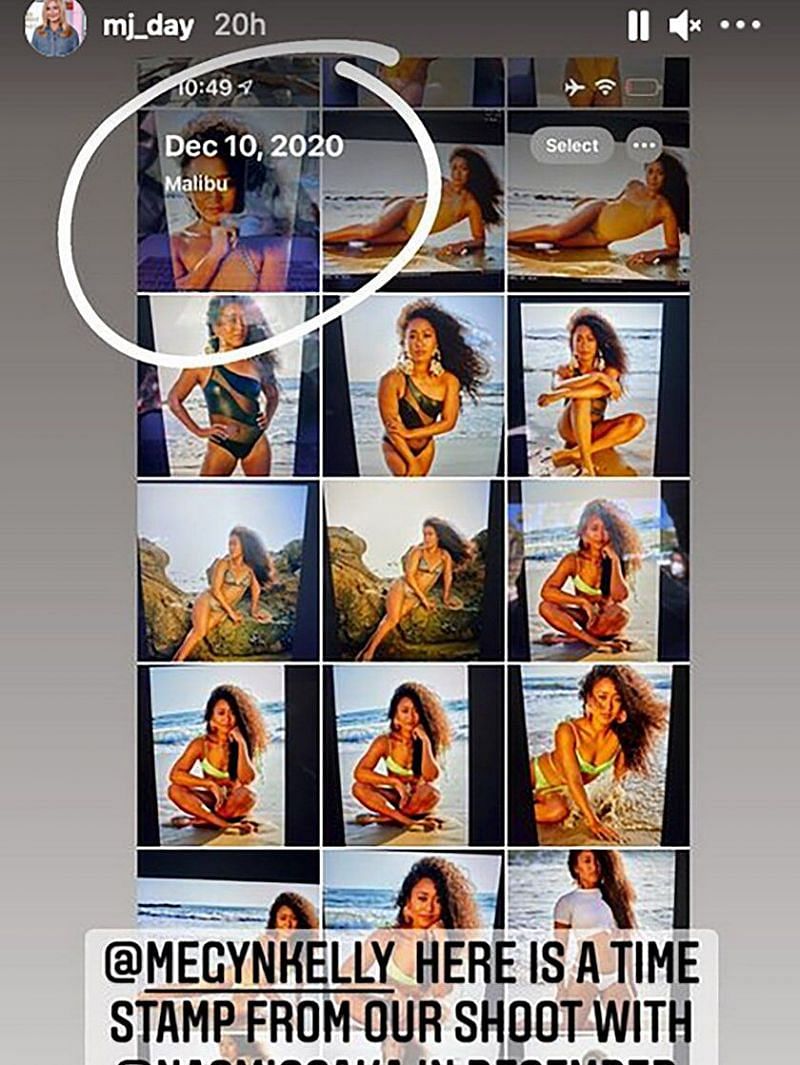 During an appearance on the PEOPLE Every Day podcast, Day expanded on her remarks.
"We shot that in December of 2020," Day explained.
The magazine's editor then pleaded with the press to leave Osaka alone and let the Japanese to make decisions that would ensure her safety.
"It hurt my heart to watch someone who is truly living her life for the greater good while simultaneously pursuing her own passions, which are tennis and fashion," Day added. "Allow her to live. Allow her to make decisions that are in her best interests. It is provided at no cost to anyone."