Free Fire is updated with new events on a regular basis, keeping gamers interested. In the battle royale game, a new one named Angelic Wish has recently started and will last until October 10th. As a result, players have around a week to collect the goodies.
Gamers will have the opportunity to win one of two exclusive packages, the Rapper Angel Bundle or the Hiphop Angel Bundle, during this event. Aside from these two, it has a variety of other awards, such as the Gloo Wall – Angel Wings.
Here's everything you need to know about the recently started event.Details about Angelic Wish event in Free Fire
Details about Angelic Wish event in Free Fire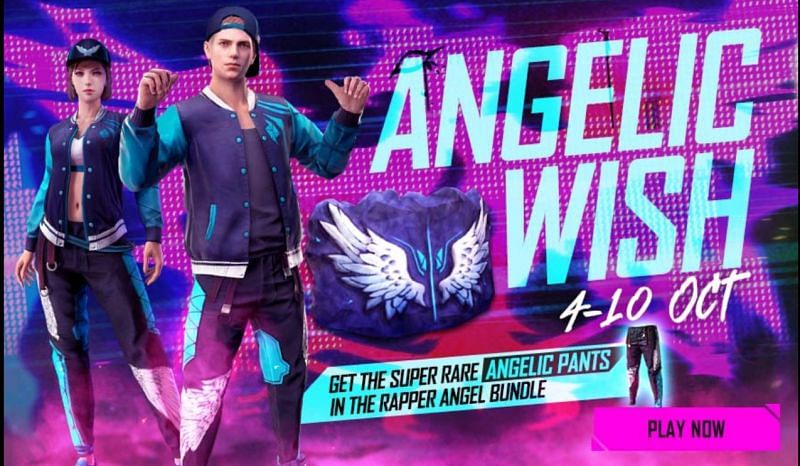 The event's duration has already been stated; players will have until October 10th to claim their prizes.
To begin, they must make a wish for the occasion: Pick a prize from the prize pool at random. Each wish costs 20 diamonds, while a collection of 10+1 wishes is priced at 200 diamonds.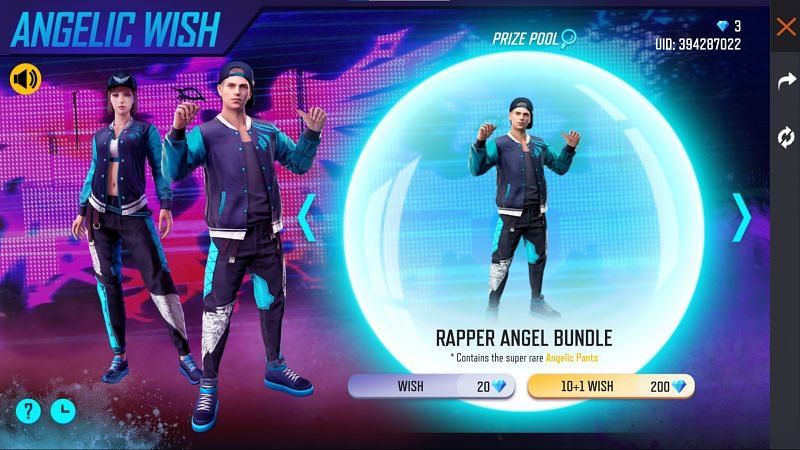 Additionally, things that players already own will be taken out of the prize pool. This will boost their chances of winning the Grand Prizes in the long run. It's vital to understand that achieving the required rewards within a set number of attempts isn't guaranteed.
The Rapper Angel Bundle includes the highly rare Angelic Pants, making it one of the most desired prizes in the event. The Hiphop Angel Bundle, on the other hand, is a compelling feminine outfit bundle.
Users can follow the methods below to increase their chances of getting them:
Step 1: To access the events area of Free Fire, gamers must first launch the game and touch on the "Calendar" icon.
Step 2: After that, they must go to the "News" tab and select the "Angelic Wish" option.