Free Fire's producers are constantly adding new gun skins to the game, as well as reintroducing previous ones. The Royal Flush MP40 gun skin was recently added as part of a new incubator that will run exclusively between October 2 and October 10.
The following is from a post on Free Fire's social media accounts on the same:
Survivors! We have some exciting news for you! The Royal Flush MP40, one of the best MP40 pistol skins, is back!! To receive these amazing skins, go to the incubator in-game and conquer the battlefield right now!
In Free Fire, here's how to get the Royal MP40 Flush skin.
Garena Free Fire now has a new incubator, as previously reported. Players can choose from four different gun skins for the MP40, including Royale Flush.
Users must gather a certain quantity of Evolution Stones and Blueprint: Royal Flush tokens in order to redeem the skin. The following are the specifics:
3x Blueprint: Royal Flush + 7x Evolution Stones = MP40 Royal Flush
3x Blueprint: Royal Flush + 7x Evolution Stones = MP40 Blazing Heart
2x Blueprint: Royal Flush + 5x Evolution Stones = MP40 Eternal Diamond
1x Royal Flush Blueprint + 3x Evolution Stones are required to obtain MP40 Flash Spade.
Both tokens can be obtained by spinning the incubator with diamonds. A single spin costs 40 diamonds, while a five-spin collection costs 180 diamonds.
The following are the methods to gaining access to the incubator in Garena Free Fire: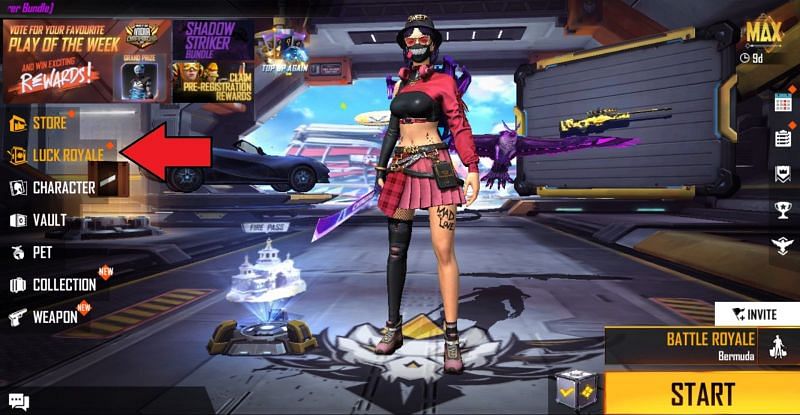 Step 2: After that, users must select the needed number of spins by tapping on the "MP40" option.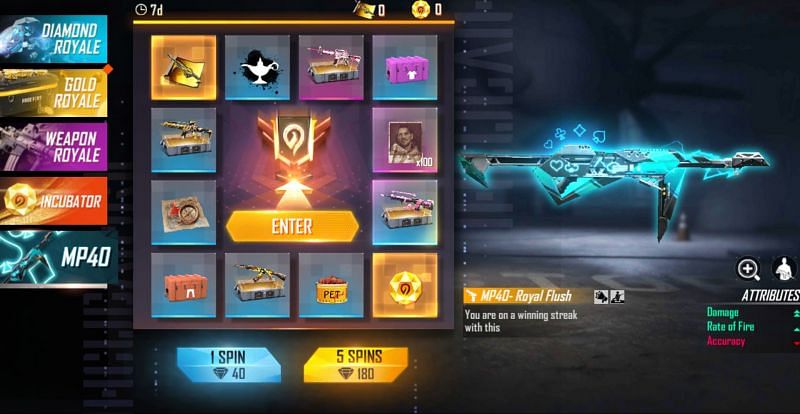 They can press on the "Enter" icon after collecting the required number of tokens and exchange them for the appropriate skins.