Diamonds are commonly required to obtain different skins in Free Fire MAX. Because not everyone has the required number of diamonds, they must turn to alternate methods, with events being one of the most popular.
Players now have an amazing opportunity to earn free goodies such as skins in Free Fire MAX thanks to the introduction of various new events. They can take part in them if they want to obtain all of this special material for free.
What is the best way to gain free skins in Free Fire MAX?
Max Mission
The Skull Rocker Bundle and a few other incentives are part of the ongoing Max Mission promotion. They'd have to gather a certain number of MAX tokens in the game and then trade them in for the stuff. Completing particular daily assignments will earn you tokens.
Store Pre-registration reward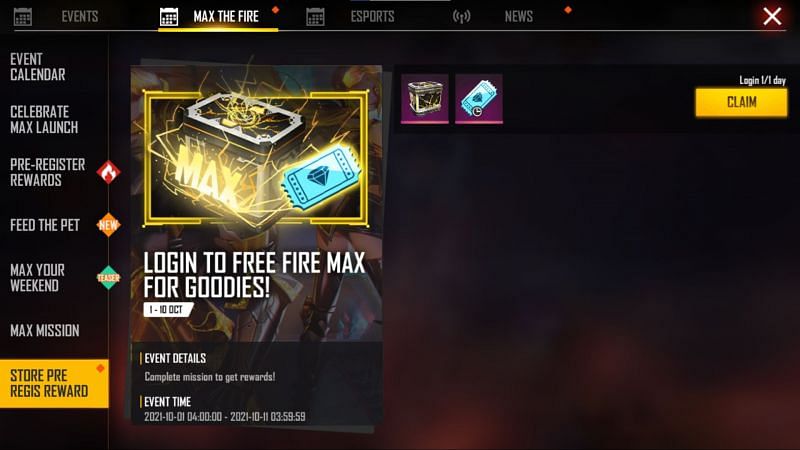 The "Cyber MAX Loot Box" and a Diamond Royale Voucher are now available to all users who pre-registered for Free Fire Max on the Google Play Store. The deadline to claim these two goodies from the "Max the Fire" event section is October 10th.
Max Your Weekend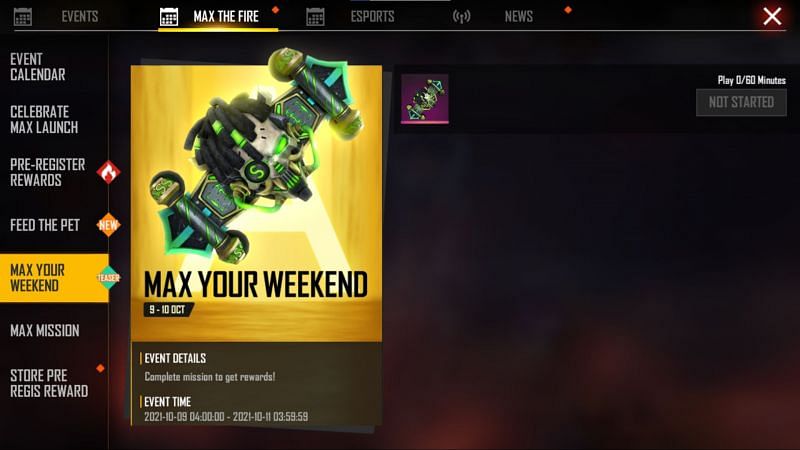 Between the 9th and 10th of October, players were given the opportunity to receive the Skull Punker Backpack for free. To get this skin for free in Free Fire MAX, they would have to perform a specified assignment, such as playing the game for 60 minutes.
Feed the Pet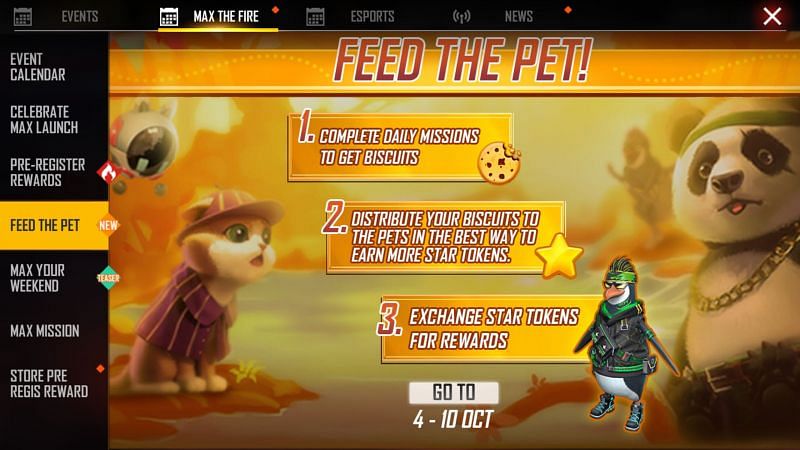 Feed the Pet is one of the most recent additions to the game. Gamers must perform missions in order to earn Biscuit Tokens, which they may then use to play the mini-game.
Gamers will earn Star Tokens by playing the mini-game, which they may then swap for items such as Mr. Waggor's pet skin, Kitty pet, and more.
Celebrate Max Launch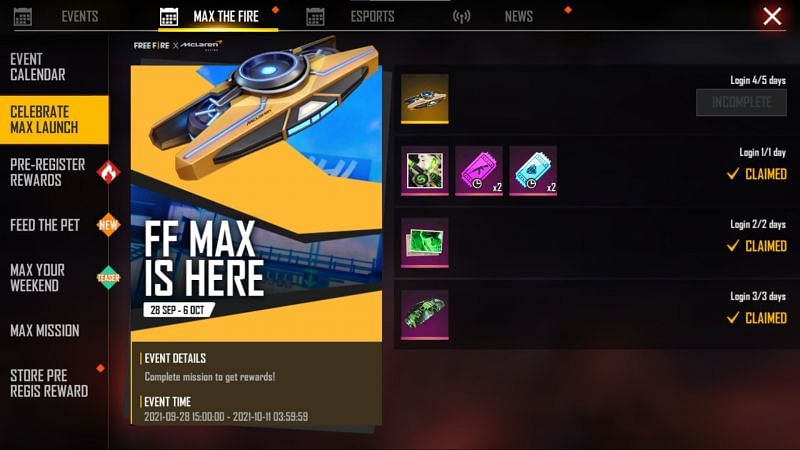 The Celebrate Max Launch began on September 28 and will end on October 6. During this time, users only needed to log in for five days to receive all of the rewards, including the extremely rare McLaren Racing Loot Box, for free.
Top-up event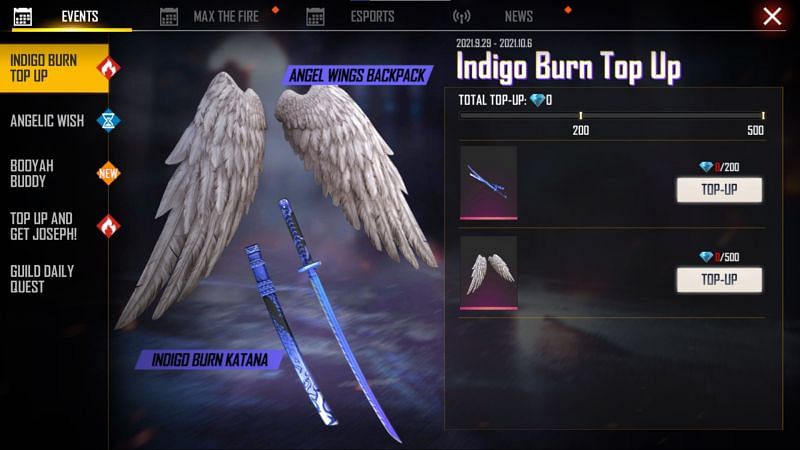 In the ongoing top-up event, gamers must spend a certain number of diamonds in order to receive the free gifts. The following are the specifics of the situation:
Indigo Burn Katana can be obtained for free by purchasing 200 diamonds.
Purchase 500 gems to receive a free Angel Wings Backpack.
Users should be aware that the top-up event will end on October 6th.
Aside from that, players can earn free pre-registration awards and Craftland map milestone rewards in-game.
Free Fire MAX is now available for download! Here you'll find all of the most up-to-date information!