On August 20, the new Free Fire 4th anniversary quiz event began, requiring users to solve a series of daily questions in order to obtain a variety of goods. There are a variety of milestone awards available, including a parachute and a unique pin.
Surprisingly, even if players get a question wrong, completing daily assignments gives them extra chances.
Free Fire 4th anniversary quiz answers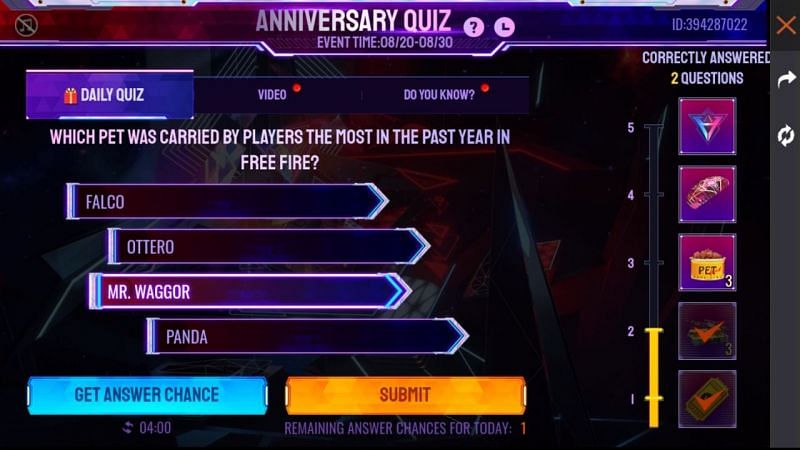 The question for the Free Fire 4th anniversary quiz on August 23rd is now available:
Q: In Free Fire, whose pet has been carried the most by players in the past year?
The following are the options available to players:
Falco is number one.
Ottero, no. 2
Mr. Waggor, No. 3
4) The panda
Mr. Waggor is the correct response to the fourth question.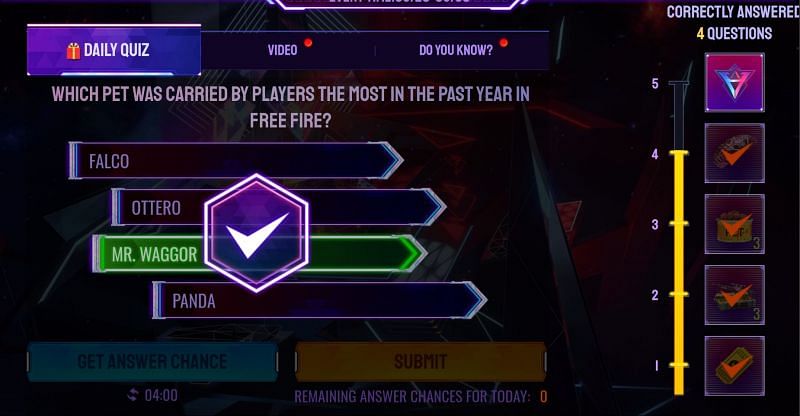 The anniversary honors were announced in a video titled "What's Up Free Fire Season 2 Episode 4" that was released earlier this month.
Mr. Waggor won the most popular pet award, while Alok won the most regularly used character honor in Free Fire.
If users properly answer the previous three questions, they will receive a Crimson Neon parachute. To answer the questions and get the rewards, they might follow these steps.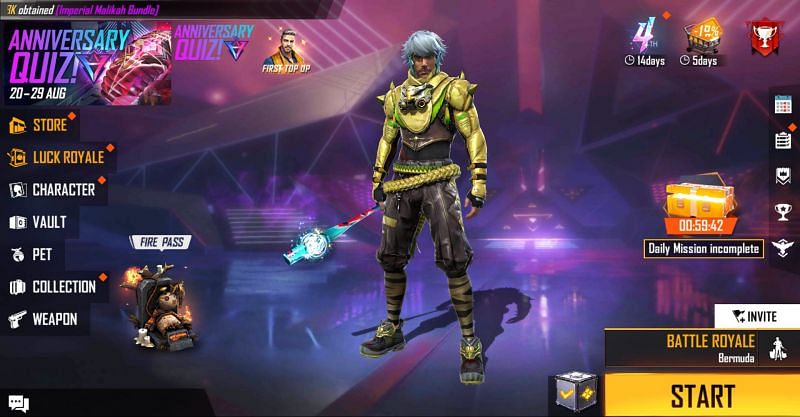 Step 1: First, you need to open the 4th Anniversary Party interface by tapping on the icon in the top right corner.
Step 2: After that, go to the anniversary quiz section.
Step 3: After you've answered Mr. Waggor's question for today, you'll be given a prize at random.
Step 4: You can click on the milestone reward on the right-hand side to obtain the prizes.
Mr. Waggor pet in Free Fire
Mr. Waggor is popular among players because of his outstanding Smooth Gloo talent. It gives them a gloo wall grenade every 120 seconds on the first level, despite the fact that they don't have one.
If the user has less than two gloo wall grenades, they will gain one every 100 seconds at skill level 3. These can be used for a variety of things, such as seeking cover and charging at enemies.