According to German sources, Prime Minister Viktor Orban has canceled a visit to the game just hours before Hungary's footballers meet Germany in Munich in their final Euro 2020 group stage match.
Previously, Germany and 13 other EU countries opposed a Hungarian law prohibiting the portrayal of homosexuality to children under the age of 18.
The European Football Association has been chastised for refusing to allow Munich to utilize rainbow colors in the stadium.
Due to Hungary's political situation, Uefa had no choice but to decline the proposal.
Mr Orban had canceled his trip to Munich and was instead intending to travel to Brussels, where an EU leaders' conference begins on Thursday, according to the German news agency DPA.
The prime minister's spokeswoman, who said: "We do not provide information, now as before, on Viktor Orban's private program," did not corroborate the report.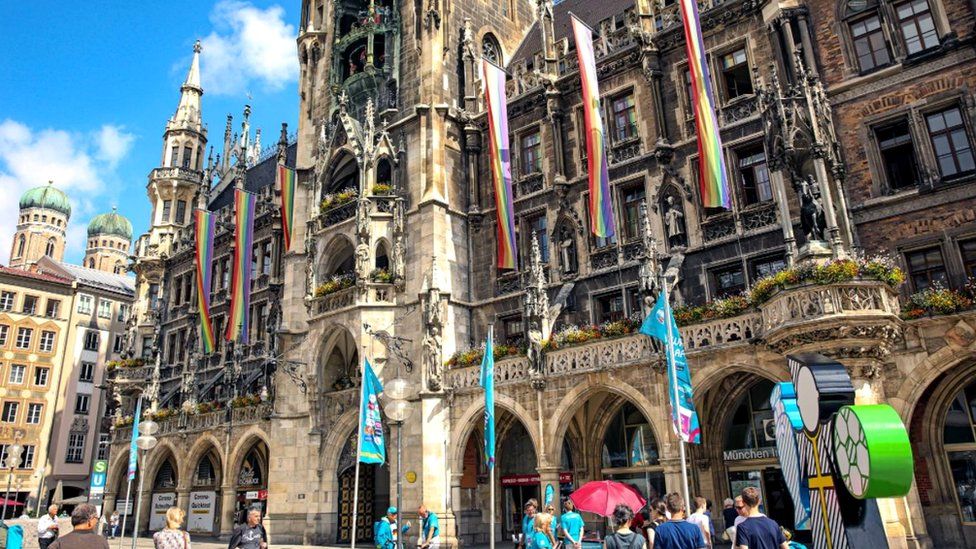 The plea was turned down by Uefa, which claimed to be a "politically and religiously impartial organization." Even though the rainbow sign was not political, it eventually added a rainbow to its emblem and claimed Munich's request was political.
Mayor Dieter Reiter branded Uefa's refusal "shameful," while Green Party leader Annalena Baerbock asked for rainbow colors to be shown throughout Germany as a "strong message of diversity."
— UEFA (@UEFA) June 23, 2021
Munich's homosexual community said it would throw out rainbow flags to fans inside the Allianz Arena for the match at 19:00 GMT, while Bavarian Premier Markus Söder said Germans must "stand up against exclusion and intolerance." Manuel Neuer, Germany's captain, will keep the rainbow armband he wore for the first two games.
A number of stadiums in Germany have announced that they will be lit up in rainbow colors, and the city hall in Munich tweeted a photo of rainbow flags flying outside the building.
Tomorrow, 21:00 CEST 🏳️‍🌈#GemeinsamHertha #HaHoHe @Oly_Berlin pic.twitter.com/Vzc6yA9Zf8

— Hertha Berlin (@HerthaBSC_EN) June 22, 2021
QuillBot will rewrite the text you've written. Begin by typing or copying something into this box, then pressing the enter key.