Argentina's Lionel Messi was upbeat following his team's triumph against Colombia in the Copa America 2021 semi-finals.
Lautaro Martinez tucked the ball past Colombian goalkeeper David Ospina early in the first half to give Argentina the lead. Martinez was helped by Messi, who, in addition to his four goals, delivered his fifth assist of the tournament.
Luis Diaz's 61st-minute equalizer brought Colombia back into the game. The game was decided on penalties after the two South American teams drew 1-1 in ordinary time and failed to score in extra time.
In previous years, Argentina has had a dismal record in penalty shootouts at the Copa America. Chile won the 2015 and 2016 Copa America finals on penalties, defeating Lionel Scaloni's team.
The South American giants, on the other hand, put their previous setbacks behind them, winning the penalty shootout 3-2 due to three saves from Aston Villa goalkeeper Emiliano Martinez.
Lionel Messi, Argentina's talisman, praised Martinez for his effort in the penalty shootout.
"It was challenging at times. Emi, on the other hand, is a phenomena. We have faith in him. We've accomplished our first goal of playing every match, and now we're aiming for the championship. It was difficult, but we deserved it since we sought it out "After the game, Messi stated.
In four of the last six Copa Americas, Argentina has finished second. In nearly thirty years, the country has not won an international trophy. Lionel Messi and his teammates will be anxious to win the Copa America, but they will be up against a well tipped Brazil side in the final.
Argentina's strength has grown since they were knocked out of the Copa America 2019 semi-finals by Brazil, according to Messi. The Barcelona forward shared his joy at reaching the tournament's final this summer.
"During the past Copa, the team grew in strength and made a positive impression. Now it's time for the final."
To beat Brazil, Lionel Messi and Argentina will have to put on a spectacular show.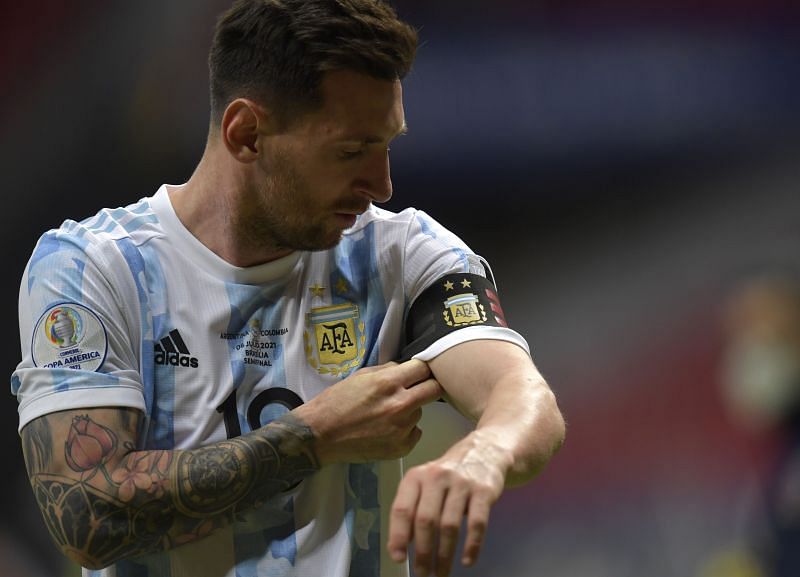 During this summer's Copa America, Brazil was in imperious form. In their six games leading up to the final, they have scored 11 goals and allowed only twice.
If Argentina is to beat Brazil in the final on Saturday night, they will need to put on another defensive masterclass. Argentina will be keen for Lionel Messi to lead them to their first international title since the 2008 Beijing Olympics.
Lionel Messi celebrating after the Argentina win vs. Ecuador at the Copa America. pic.twitter.com/Jdo1sn1WUE

— Roy Nemer (@RoyNemer) July 4, 2021