According to recent NBA speculations, the Los Angeles Lakers want to pursue free agent Spencer Dinwiddie during the 2021 NBA off-season.
The Los Angeles Lakers are seeking for a third player to complement LeBron James and Anthony Davis after Dennis Schroder underperformed in the 2020-21 season.
On that topic, let's look at whether the Los Angeles Lakers should make a summer move for Spencer Dinwiddie.
NBA Rumors: Is it wise for the Los Angeles Lakers to make a summer move for Spencer Dinwiddie?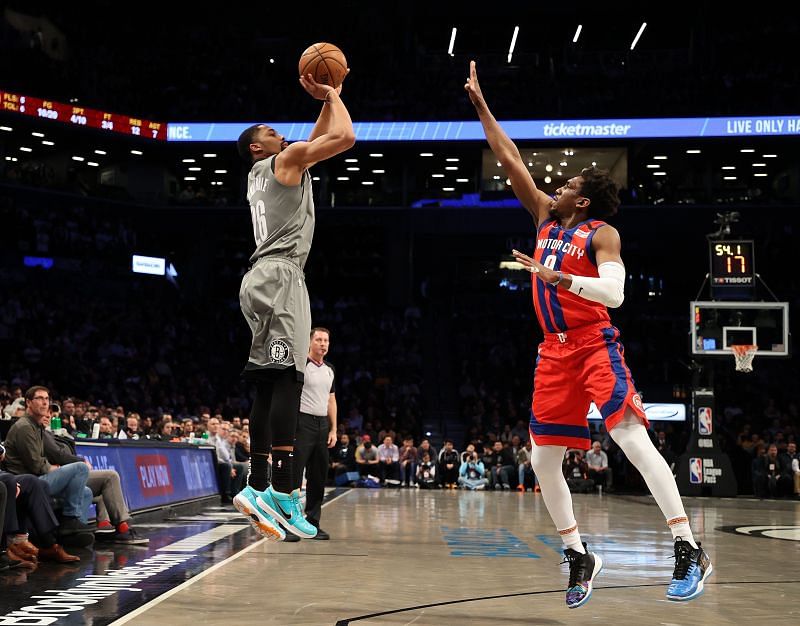 During the 2020-21 NBA season, the Los Angeles Lakers' offense struggled, especially without their icon LeBron James and star power big Anthony Davis. When Davis went down with an injury, players like Dennis Schroder and Montrezl Harrell couldn't deliver, and it was a similar tale in the playoffs.
The most important thing the LA Lakers should take away from this season is the fact that they sorely need an offensive-minded guard. LeBron James is in charge of the team's offense.
Anthony Davis is a post player who complements James well in pick-and-roll situations. The team requires a scoring guard who can also organize the attack while LeBron James is on the bench.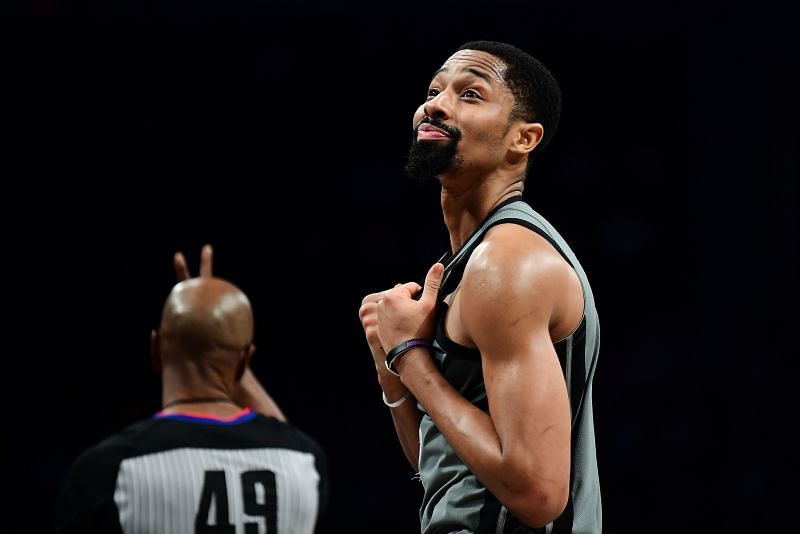 Spencer Dinwiddie, who has led an NBA team's offense on his own, could be valuable in this respect.
Dinwiddie did so with the Brooklyn Nets during the 2019-20 season, when starting point guard Kyrie Irving was out for the majority of the season due to injury. He led the squad to the playoffs with a career-high 20 points and 6.8 assists per game.
Per sources: The Lakers are expected to have serious interest in signing soon-to-be free agent Spencer Dinwiddie. pic.twitter.com/4VlntuFred

— NBA Analysis Network (@HoopAnalysisNet) July 3, 2021
Dinwiddie is a dual-threat scorer and playmaker who might fit in nicely with the LA Lakers' attack. When he's on the floor with LeBron James, Dinwiddie may be a scorer, but when he's on the bench, he could switch to being the team's point guard.
The LA Lakers, on the other hand, will have a difficult time acquiring Spencer Dinwiddie. The 17-time NBA champs are cash-strapped, so a sign-and-trade deal is the only way they can get Dinwiddie.
Nets free agent Spencer Dinwiddie on Instagram: "Welp, looks like the best FA point guard is ready." pic.twitter.com/thEUk9JRNk

— Kristian Winfield (@Krisplashed) July 2, 2021
If a sign-and-trade agreement is reached, the Brooklyn Nets will almost definitely demand a player with a similar value to Spencer Dinwiddie. Kyle Kuzma and Kentavious Caldwell-Pope, to name two players who come to mind, are far too valuable for the LA Lakers to return in exchange for Dinwiddie.
Given Spencer Dinwiddie on the roster, the LA Lakers will undoubtedly be a better team, but a sign-and-trade deal for him with their current roster scenario is unlikely to yield optimal value.
Dinwiddie's shooting efficiency is questionable, and he's a bad defender as well. As a result, the Los Angeles Lakers should avoid making a deal for Spence Dinwiddie this summer.