Damian Lillard of the Portland Trail Blazers is rumored to be on his way out this summer, according to recent NBA trade speculations.
Lillard is one of the league's finest players, so don't be surprised if the star point guard receives some outrageous offers in the coming months.
New Orleans Pelicans are willing to give up Brandon Ingram in exchange for Damian Lillard, according to NBA trade rumors.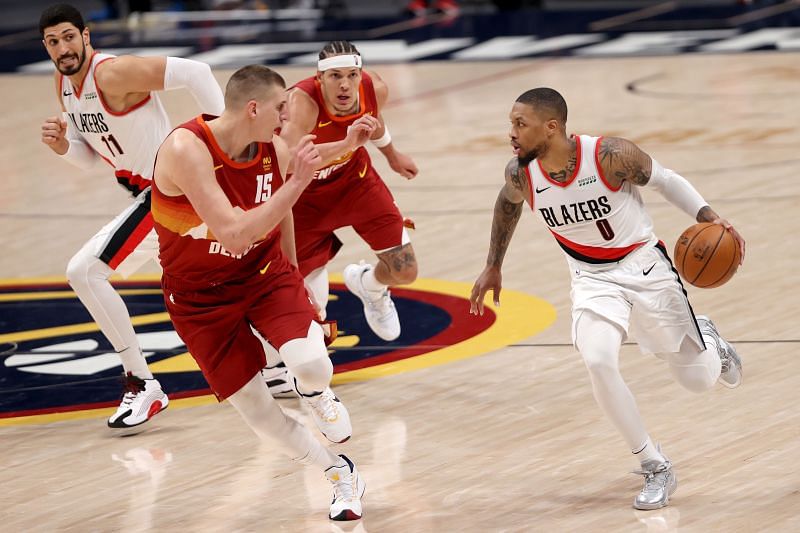 The New Orleans Pelicans are reportedly eager to deal Brandon Ingram for Damian Lillard of the Portland Trail Blazers, according to NBA trade rumors.
Since joining the Pelicans from the LA Lakers, Ingram has been an important part of the team, but the front office's decision to make him disposable reflects Lillard's current importance.
New Orleans Pelicans are willing to part ways with Brandon Ingram in hopes of getting Damian Lillard, I'm told.

Pels are also willing to part ways with multiple first round picks that they acquired in the Anthony Davis and Jrue Holiday deals. pic.twitter.com/WJnt530qWu

— 👑 Brandon "Scoop B" Robinson 📍 (@ScoopB) June 28, 2021
During the regular season of the 2020-21 NBA, Brandon Ingram averaged close to 24 points, five rebounds, and five assists. Prior to that season, he won the NBA Most Improved Player title and was named to the All-Star squad.
Damian Lillard, on the other hand, is coming off an MVP-caliber season, averaging 28.8 points, four rebounds, and seven assists per game.
In the postseason, he was practically unstoppable, averaging 34 points and 10 assists while shooting a mind-boggling 44.9 percent from outside the arc.
However, NBA trade rumors claim that Damian Lillard is dissatisfied with his current team, the Portland Trail Blazers.
Lillard is weighing his options after a string of first-round exits and a troubled front office, as the star point guard seeks to win a title. Damian Lillard will be 31 in July, so he just has a few months to do it.
Terry Stotts, who coached the Portland Trail Blazers for nine years, just left the franchise. Stotts was fired due to his failure to make in-game adjustments and only one participation in the Western Conference finals in nine seasons.
The Blazers have replaced him with Chauncey Billups, a former NBA great who will take over as the team's first head coach.
I answered your Trail Blazers questions on the coaching search, Neil Olshey, Dame and CJ in this mailbag https://t.co/L5at9ZdxUr

— Jason Quick (@jwquick) June 24, 2021
The Portland Trail Blazers are doing everything they can to keep Damian Lillard happy, but it appears improbable that he will stay with the Oregon-based team.Every season, a player of Lillard's caliber is anticipated to be a contender for the Larry O'Brien Trophy, but the team has been unable to keep their part of the deal all these years.