Given the Australian's poor performance in the 2021 NBA playoffs, Ben Simmons and the Philadelphia 76ers are anticipated to be at the heart of NBA trade rumors throughout the offseason.
The 76ers see themselves as contenders and will not be afraid to make major moves this summer.
NBA Trade Rumors: The Philadelphia 76ers are willing to trade Ben Simmons.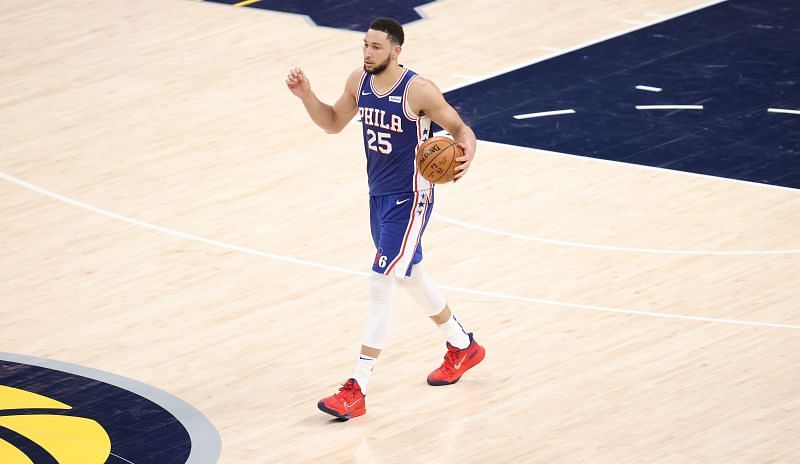 The Philadelphia 76ers have "opened up trade negotiations" and "talked with teams" about Ben Simmons, according to Shams Charania of The Athletic.
The front management of the 76ers expects at least an All-Star caliber player in exchange for Simmons, and it appears that the explosive point guard's days in Philadelphia are numbered.
Sources: The Philadelphia 76ers have opened up trade conversations surrounding three-time All-Star Ben Simmons and have engaged with teams.

Full details and more on Inside Pass at @TheAthletic: https://t.co/sdjV49uw3h

— Shams Charania (@ShamsCharania) July 13, 2021
Ben Simmons is regarded as one of the league's finest players, and his skill has been compared to that of LA Lakers forward and all-time great LeBron James.
Simmons has collected up a slew of awards in just four active seasons (he missed the 2016-17 season due to injury). The 24-year-old is a three-time NBA All-Star and has been named to two NBA All-Defensive teams. He was also named to the 2019-20 NBA All-Star team.
During the 2020-21 NBA season, Ben Simmons averaged 14 rebounds, 7 assists, and 7 rebounds. He was a strong contender for NBA Defensive Player of the Year, but he was beaten out by Utah Jazz center Rudy Gobert.
However, his performance in the 2021 NBA playoffs plummeted dramatically. He averaged only 12 points per game while shooting a dismal 34 percent from the free-throw line.
Cleveland, Indiana, Minnesota, Toronto and Sacramento are among the teams to express interest in Ben Simmons, @TheSteinLine pic.twitter.com/78FeCEi3co

— NBA Central (@TheNBACentral) July 13, 2021
Despite his playoff troubles, Ben Simmons is a talented player who may be a second option for a contending team.
Simmons has offensive limitations, but if he is flanked by a 3-level scorer and a group of above-average shooters, his flaws can be concealed. He may even emerge as a real postseason threat.
So far, teams like the San Antonio Spurs and the Indiana Pacers have expressed interest in Ben Simmons, and it won't be surprising to see him wear different jerseys when the 2021/22 NBA season begins.