In Battlegrounds Mobile India, lingering AFK or idling, as well as toxicity, can result in permanent ID bans.
Battlegrounds Mobile India, Krafton's latest offering, has drawn a large number of Indian gamers, with more than 5 million installations in a short period of time.
Numerous events have already begun, indicating that the devs have a lot in store for players. When the game achieves 10 million downloads, gamers will also receive a Constable Set.
The developers have also disclosed the Rules of Conduct, which must be followed by all users. It gives players complete information on wrongdoing as well as the precise sanctions, such as a ban.
Toxicity and staying AFK in Battlegrounds Mobile India could lead to a ban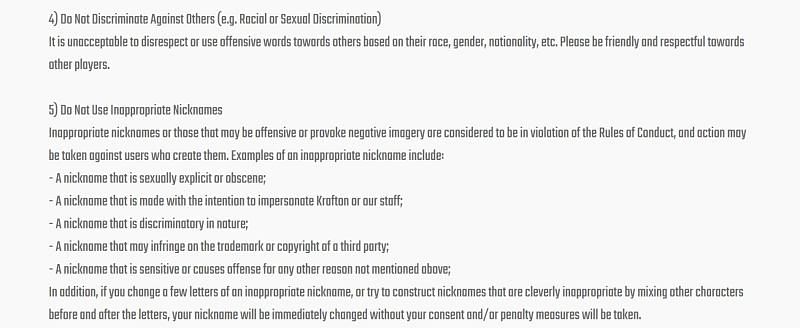 Staying AFK for the duration of a game degrades the experience of other players, and Krafton has a strict policy against it. The official website's Rules of Conduct state the following concerning staying AFK or idling.
"Players who go AFK in the middle of a contest may face penalties. Being absent from the game can put your teammates at a disadvantage or otherwise detract from the overall experience. All account progression and items will be deleted from players who AFK repeatedly to obtain points or other account-related progression or rewards."
Player IDs may also face a permanent ban in this scenario.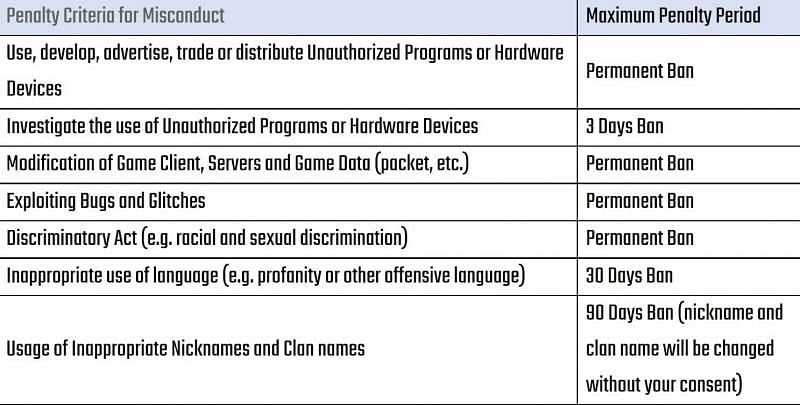 Users who use inappropriate language (swearing or other unpleasant words) in the game may be banned for 30 days. Furthermore, utilizing offensive nicknames, clan names, or imagery might result in a 90-day suspension.
It goes on to say that any act of discrimination will result in a lifetime ban from Krafton.
The following has been stated in this regard.
"Disrespecting or using disrespectful comments toward individuals because of their race, gender, nationality, or other characteristics is unacceptable. Please treat the other players with kindness and respect."