According to Spanish journalist Javi Verde, Real Madrid has completed the transfer of teenage Spanish defender Mario Rivas from Getafe (via The Hard Tackle).
Last season, Mario Rivas captained Getafe's Infantil A team before being signed by Real Madrid this summer. Mario Rivas, according to the aforementioned source, is one of the most promising young players to emerge from Getafe's junior system in recent years.
Mario Rivas, who was born in 2007, is a multi-talented defender. As a result, Real Madrid has signed yet another Spanish wonderkid. Rivas joins the Cadete B side of Los Blancos in the hopes of progressing through the ranks. Rivas is the fourth player to join Real Madrid's Cadete B team.
Real Madrid is also competing with Barcelona for the services of Villarreal's wunderkind Enrique Herrero. The 16-year-old is another talented Spaniard who like to play in the center of the field.
🚨📝 El Real Madrid va a incorporar a Mario Rivas (2007), capitán del Infantil A del Getafe. Jugador polivalente aunque se desenvuelve principalmente en el centro de la defensa, será el cuarto refuerzo del próximo Cadete B blanco tras Dani Martín, Jose Arévalo y Ferrán Seco. pic.twitter.com/fhl1NuyWLe

— Javi R Verde (@javirverde) July 3, 2021
Real Madrid is deviating from its customary Galactico policy.
Real Madrid is well-known for recruiting big-name stars every season and not giving their young players a chance. Los Blancos, on the other hand, have spent the last few years focusing on signing young players.
Real Madrid has previously signed a number of young adolescent players who have gone on to play first-team football for the club or for other European heavyweights. Rodrygo and Vinicius Junior were signed at an early age and have played a significant role for Zinedine Zidane's Real Madrid, while Reinier Jesus made 19 appearances for Borussia Dortmund last season.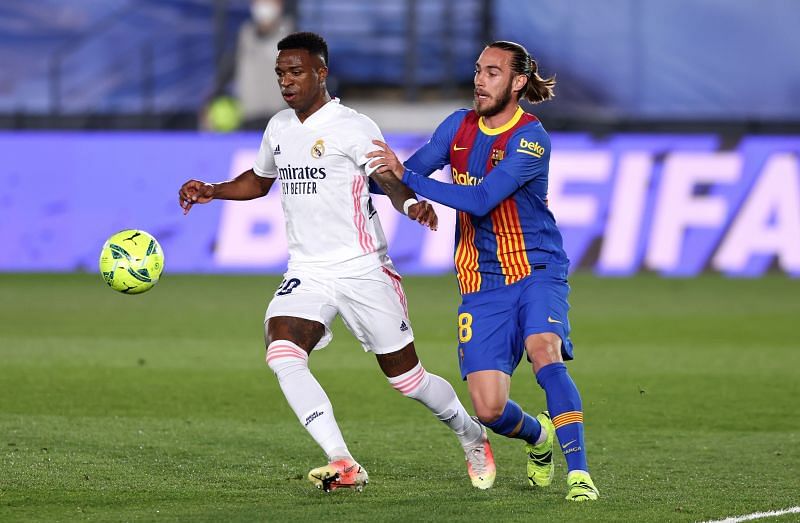 Real Madrid president Florentino Perez is poised to make one Galactico acquisition this summer, despite the club's enhanced efforts in young football. Due to the ESL controversy and the team going trophyless for the first time in a long time, the Los Blancos supporters had a terrible time last season.
Perez aims to enthuse the fans by bringing in a star player. Real Madrid have already been connected with Erling Haaland, Kylian Mbappe, and Paul Pogba, all of whom would suit the Galactico narrative.
Real Madrid have signed Mario Rivas (2007) – a centre-back from Getafe. He will play with the Cadete B (U15) next season.

This is the 4th signing for the 2007 generation after Daniel Martín, Ferrán Seco and José Arévalo. https://t.co/hkQLAN1cIF

— Real Madrid Fabrica (@FabricaMadrid) July 3, 2021