Real Madrid has confirmed the news, and Sergio Ramos has said his farewell. Sergio Ramos has announced his departure from Real Madrid after 16 years with the club, during which time he has won five La Liga titles, two Copa Del Rey medals, and four Champions League triumphs.
Every time Ramos has taken the pitch for Real Madrid, he has left everything on the field. He was termed "Real Madrid's throbbing heart." Here we will look at the story of one of the greatest centre-backs in Real Madrid's history.
The early years of Sergio Ramos' Real Madrid career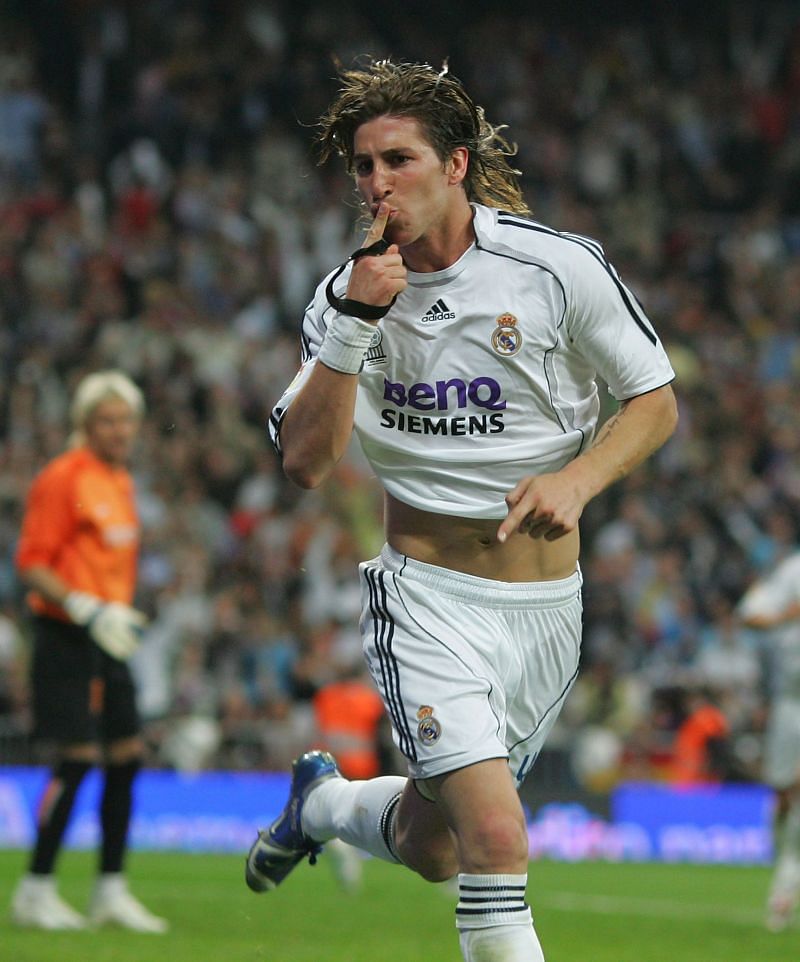 He arrived from Sevilla in 2005 at the age of 19 and made an immediate impact. He requested the coveted No. 4 shirt worn by Fernando Hierro, the legendary Real Madrid center-back. He declared to the world,
"I want to wear the No. 4 shirt and be the next Fernando Hierro," he says.
From the outset, the kid, who started his career as a right-back at Sevilla, radiated confidence. Ramos was given the opportunity to play as a centreback at Real Madrid until the arrival of Pepe and Christoph Metzelder, after which he was moved to right-back.
In the 2006-07 season, Ramos scored five goals, including one in a 3-3 tie with Barcelona that helped the squad win its 30th league title. Ramos scored five goals and assisted Higuain in the 89th minute of a critical 2-1 victory over Osasuna to help his team win the league title in 2007-08.
La Decima and the historic 92:48 moment in the 2014 Champions League final for Real Madrid
For Real Madrid fans, the 2013-14 season was a one-of-a-kind and unforgettable experience. They won 'La Decima,' Real Madrid's tenth Champions League trophy, during this season.
Real Madrid thrashed Bayern Munich 5-0 on aggregate in the semi-finals before facing fierce local rivals Atletico Madrid in the final. In the second leg, Ramos scored two headers in four minutes to help them reach the final for the first time in 12 years.
The Champions League final began in favor of 'Los Colchoneros' on May 24th, when Diego Godin of Atletico Madrid scored from a corner in the 36th minute. Following that, the game was a back-and-forth battle between the two teams.
A chance arose when Real Madrid secured a corner in injury time at the end of the second half. Luka Modric's magnificent delivery, which was precisely directed at the penalty spot, was met with joy by the leaping centre-back. Sergio Ramos guided the ball into the bottom left corner, out of Courtois' reach.
Sergio Ramos had given Real Madrid a glimpse of hope with his goal, which took the game into extra time. It instilled in Real Madrid a renewed sense of urgency and motivation, which was evident in the 110th minute when Gareth Bale headed home a deflected save.
With goals from Marcelo and Cristiano Ronaldo, Real Madrid went on to win the title. Sergio Ramos has been associated with the number 92:48 since that day, as it was the pivotal moment in Real Madrid's history. Later, he stated:
"That hope, I believe, gave me the courage to head the ball into a beautiful location where [Thibaut] Courtois couldn't reach it. It was a wonderful cross from my friend [Luka] Modri, and I took it on with all my heart, desire, and hope. That goal, though, was not scored solely by myself. Every Real Madrid fan scored on that goal."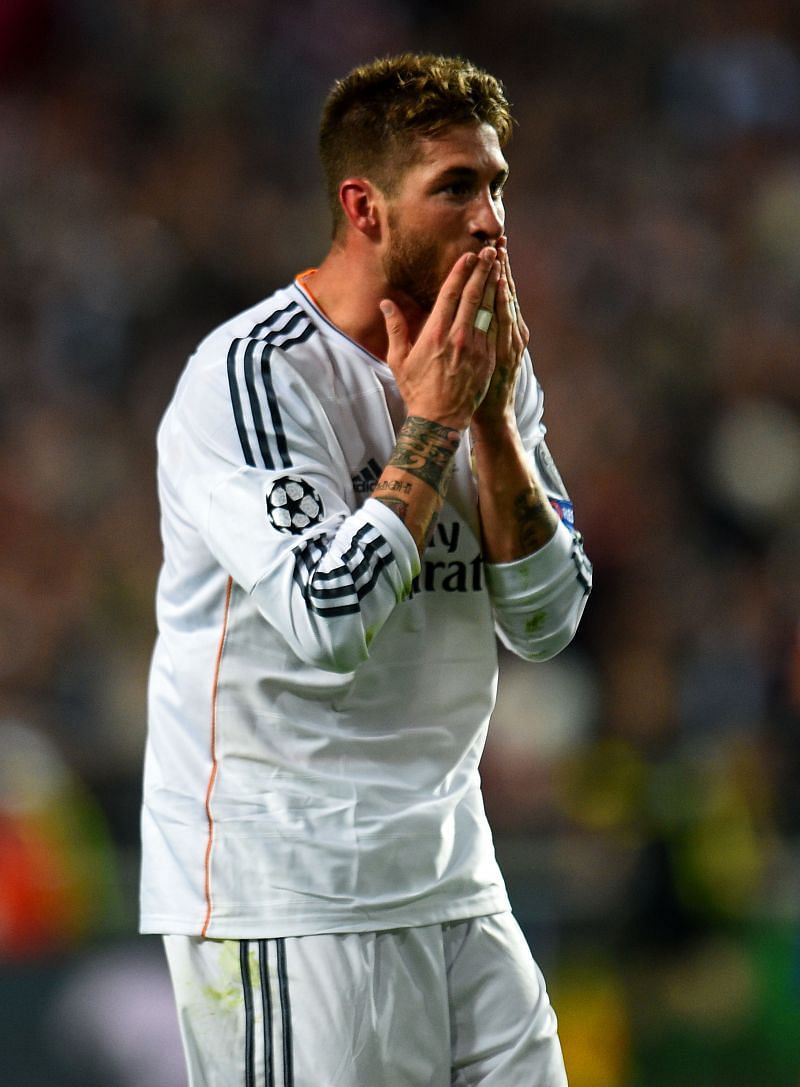 Real Madrid won the UEFA Super Cup and the Club World Cup the following season. It's worth noting that from 2015 to 2017, Real Madrid won three Champions League titles in a row.
In terms of Champions League titles, no club has come close to these, and Sergio Ramos was a key figure in each of them. As a result, it's easy to claim that these were some of Real Madrid's best years.
Sergio Ramos: What's Next?
There will be no shortage of offers for the defender in the future. He provides a club with a depth of defensive skill and leadership that is vital. Sergio Ramos not only earned the captain's armband at Real Madrid, but he also held it with distinction for numerous years.
Many football fans around the world, on the other hand, have criticised the player for his disciplinary issues. The player has received nearly 200 yellow cards and 26 red cards in his career. This is a large amount for any gamer.
Sergio Ramos, on the other hand, has always been known for his tenacity and ferocity. He has what we term a "warrior's spirit." As the game of football evolves, this'spirit' and desire among today's footballers is becoming increasingly rare. His tenacity has rewarded him with much more triumphs than cautions, and his trophy collection speaks for itself.
Sergio Ramos, at the age of 35, still has the speed and ability to compete at the highest level of football. Ramos is a goal-scoring danger in addition to his defensive responsibilities. He is particularly dangerous in set-piece situations, like as corners and free kicks, where he has scored key Real Madrid goals.
The centre-back is also an excellent penalty taker, with his legendary panenka deceiving goalkeepers on numerous occasions. As a result, it's safe to assume that a number of teams will be vying for his services.
He has been linked with Manchester United, Manchester City, and Paris Saint-Germain, according to reports. There's also talk of a reunion with his former Real Madrid manager, Jose Mourinho, at AS Roma.
Sergio Ramos' signing as a free agent would be a huge boost for any team and would assure defensive stability. He has made a huge contribution to Real Madrid's success, and his name will be forever engraved on the Santiago Bernabeu. He said during his last press conference in Real Madrid colors:
'Madrid is my family, my school, the place where I learned everything, and it will always be my home," he says.
It's now time for the master to practice his craftsmanship at another school, as Sergio Ramos closes his much-decorated chapter at Real Madrid.