Argentina has won the Copa America 2021 competition, defeating Brazil in the final to claim the famous title.
This brings an end to an interesting Copa America, which saw a number of excellent and surprising performances. Argentina and Brazil were the two greatest teams in the tournament, but Peru and Colombia performed admirably despite missing key players.
Un sueño. Una ilusión. Un CAMPEÓN 🇦🇷 🏆

¡Felicitaciones, @Argentina! #VibraElContinente #CopaAmérica pic.twitter.com/dDBvk7ypdK

— Copa América (@CopaAmerica) July 11, 2021
The competition included some of the top players in the world, with players like Emiliano Martinez and Luis Diaz enthralling a global audience with their performances.
We take a look at the Copa America 2021 Team of the Tournament.
Emiliano Martinez (Argentina / Aston Villa) is the goalkeeper.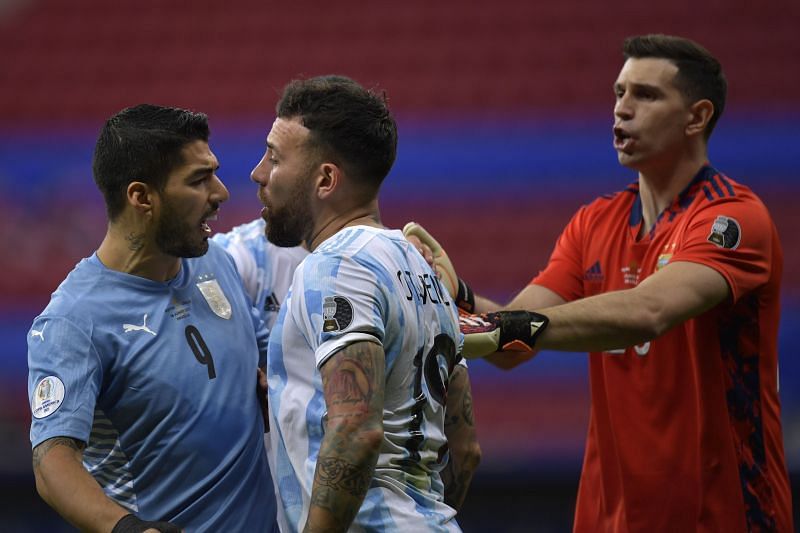 Emiliano Martinez was a member of the Copa America 2021 team, and on current form, he is considered one of the top goalkeepers in the world.
Martinez joined Aston Villa for £15.5 million last summer after playing limited minutes with Arsenal. The shot-stopper was one of the greatest goalkeepers in the Premier League last season, earning him a call-up to Argentina's national squad.
Maracanazoooooooooooo 🏆🏆🏆 pic.twitter.com/b5j9CgWAxs

— Emi Martínez (@emimartinezz1) July 11, 2021
Martinez's progress has been incredible considering he only made his senior team debut this year. The 28-year-old was Argentina's starting goalkeeper at the Copa America 2021, saving three penalties in a shootout against Colombia in the semi-final.