Sunil Gavaskar criticised India's batting performance against New Zealand in the World Test Championship (WTC) final, saying the men in blue lacked patience. Gavaskar also stated that India's effectiveness as a Test batting team has been hampered by too much white-ball cricket.
Virat Kohli and his team bowed out on the final day of the WTC final, despite the fact that it was meant to be the ideal day for batting with the sun shining brightly.
Gavaskar was unhappy with India's batting performance, writing in The Telegraph that they played several "forgettable strokes" and were bowled out for 170 in the second innings.
"The circumstances on the last day were brilliant, and the sun was shining brightly, but the Indians, who are so accustomed to playing white-ball cricket, just didn't demonstrate the patience required in a Test match, and were helpful in their own demise with some forgettable shots." Sunil Gavaskar penned this piece.
A round of applause to #TeamIndia for their incredible journey to the #WTC21 Final. 👏 👏

Congratulations to New Zealand for winning the World Test Championship. 👍👍

Scorecard 👉 https://t.co/CmrtWscFua pic.twitter.com/iveB9RTUDa

— BCCI (@BCCI) June 23, 2021
India will be keen to improve on their shortcomings when they take on England in a five-match Test series starting in August.
"What patience and good shot selection can do in trying conditions was seen in the batting of Kane Williamson"- Sunil Gavaskar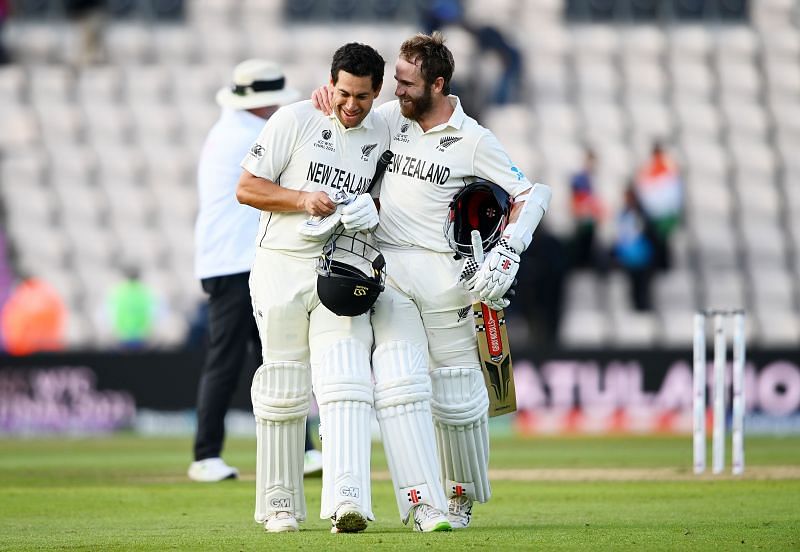 After the defeat in the WTC final, Indian captain Virat Kohli stated that his team's batsmen didn't put enough pressure on the New Zealand bowlers, especially on Kyle Jamieson, allowing him to bowl in similar areas for long periods.
However, Gavaskar suggested that to be successful in trying conditions; one needs to bat in the way one normally does while being patient and making the right shot selection. According to the Indian legend, New Zealand captain Kane Williamson embodied that approach perfectly.
In both innings, New Zealand skipper Kane Williamson demonstrated what patience and solid shot selection can accomplish in difficult conditions. He kept New Zealand's innings together and led his team to victory. He also demonstrated that assuming that a batsman should go out and start hitting strokes on this kind of wicket and in bowler-friendly circumstances is simply negative thinking. He batted the manner he knows how, and every hitter should do the same." Gavaskar penned the piece.
India will be hoping for better results from their batting line in the next series against England.
💬 "Humble, hardworking, outstanding."

Cricketers lavish praise on the ICC #WTC21 winners 👇https://t.co/kWBpnKuxNZ

— ICC (@ICC) June 25, 2021
Despite the shortcomings, Sunil Gavaskar is confident Virat Kohli and co will perform better in the Test series against England, as conditions will be much more favourable for batting in August.
---