In recent years, GW Manish's prominence as a Free Fire content developer has risen substantially. He frequently uploads game-related content, and his videos cover a variety of topics including advice, intriguing statistics, and more.
His YouTube account has over 2.22 million subscribers and a total of 330.64 million views. He has around 133K Instagram followers as well.
Free Fire ID & Stats from GW Manish
663844446 is his Free Fire ID. Here are GW Manish's Free Fire stats as of today, September 25:
Lifetime stats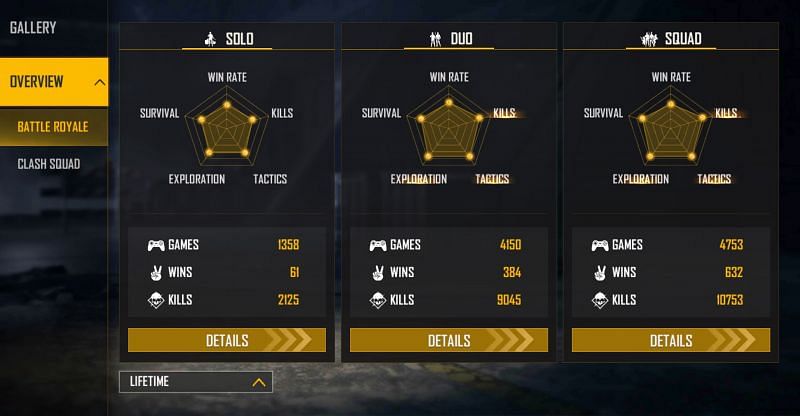 In squad mode, GW Manish has made 4753 appearances and 632 triumphs, giving him a win rate of 13.29 percent. He has maintained a K/D ratio of 2.61 with 10753 frags.
The content creator has participated in 4150 duo matches and has 384 first-place finishes, resulting in a 9.25 percent victory percentage. With a K/D ratio of 2.40, he has tallied up 9045 kills.
The streamer has also appeared in 1358 solo games, winning 61 of them for a win percentage of 4.49 percent. He has 2125 eliminations, resulting in a 1.64 K/D ratio.
Ranked stats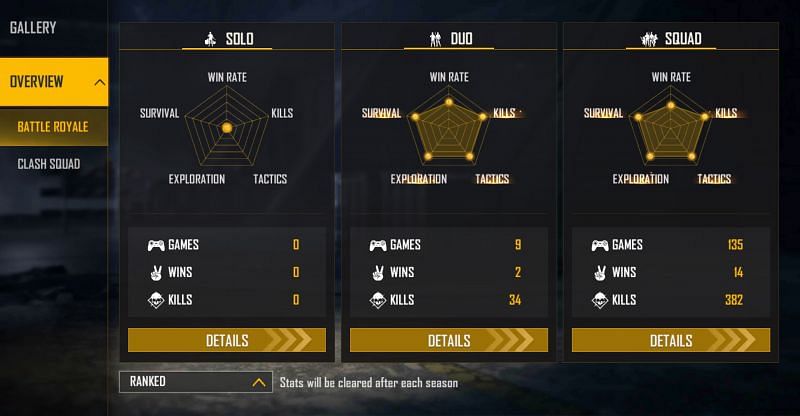 In the current season, the YouTuber has featured in 135 squad matches and has 14 Booyahs, resulting in a win rate of 10.37 percent. In this mode, he had 382 frags with a K/D ratio of 3.16.
The internet sensation has won two of nine duo games, for a win percentage of 22.22 percent. He has 34 kills and a 4.86 kill-to-death ratio.
Earnings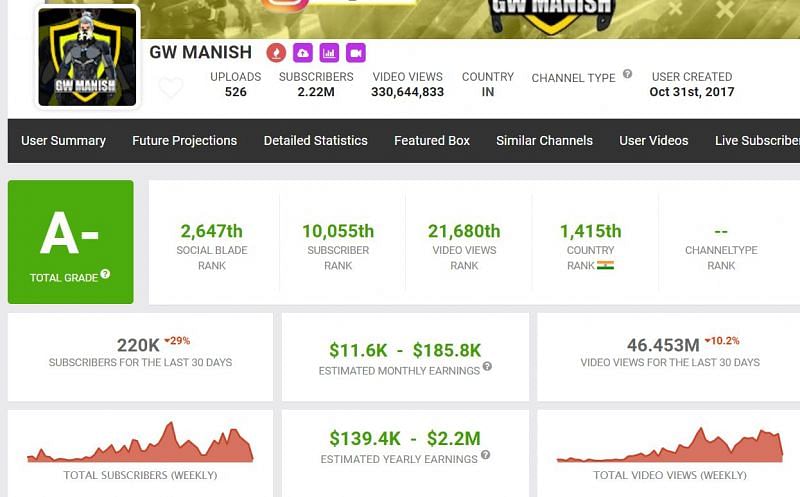 GW Manish's monthly earnings, according to Social Blade, range from $11.6K to $185.8K.
GW Manish has been frequently creating content for Garena Free Fire for the past few years, and his YouTube channel presently includes 526 videos. The one with the most views, at 3.9 million, is the most popular.
According to Social Blade, GW Manish has 220K subscribers and 46.453 million views in the previous 30 days.
Note: The statistics listed in this article were taken at the time of writing and may change if the YouTuber continues to play Free Fire matches.