Fans were surprised to learn that the tennis event at the upcoming Tokyo Olympics has been hit by a slew of withdrawals.
A number of well-known figures have decided not to visit the Japanese capital this year. Rafael Nadal, the 20-time Grand Slam winner, Dominic Thiem, the defending US Open champion, and Denis Shapovalov of Canada are among the players who have decided to skip the Games.
Olympic tennis hasn't always been the most important aspect of the sport, but in recent years, the prestige connected with winning a gold medal has grown. For many players, representing their country on the world's biggest sporting platform has recently been a source of pride.
However, the obstacles posed by the COVID-19 epidemic have contributed to the enormous migration seen before of the Tokyo Olympics.
In the midst of a pandemic, there are concerns about travel.
Because of the pandemic restrictions, players from outside Asia will have a difficult time traveling from their home nations to Japan.
Last year, the tennis season was restarted in biosecure "bubbles," with tight travel and stay rules. Some players, however, found the requirements to be so onerous that they decided to skip a few events.
World No. 1 Ashleigh Barty stayed in Australia for the full year of 2020, while Naomi Osaka and Serena Williams did not compete in any competitions outside of the United States.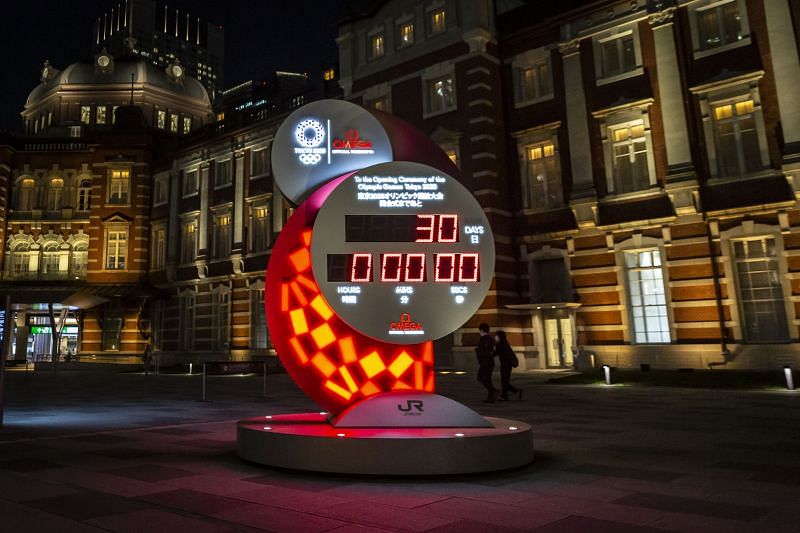 The Tokyo Olympics are only a month away.
There have also been occasions where players have gone for tournaments only to be forced to withdraw owing to a positive COVID test when they arrived. Because of this, Bianca Andreescu and Daniil Medvedev had to withdraw from this year's Madrid Open and Monte Carlo Masters, respectively.Furthermore, Japan continues to record approximately 1,000 COVID-19 cases per day. That would have done little to assuage the players' anxieties.
The limitations imposed on players within the bubble
This year's Olympic athletes will have to stay in a bubble in Tokyo's Olympic Village.
Since the tour resumed last year, many tennis tournaments have employed a bubble system. Players have been kept in isolation and only let out for matches or practice sessions as a result of this. There were also limitations on the amount of people who could be in each player's entourage.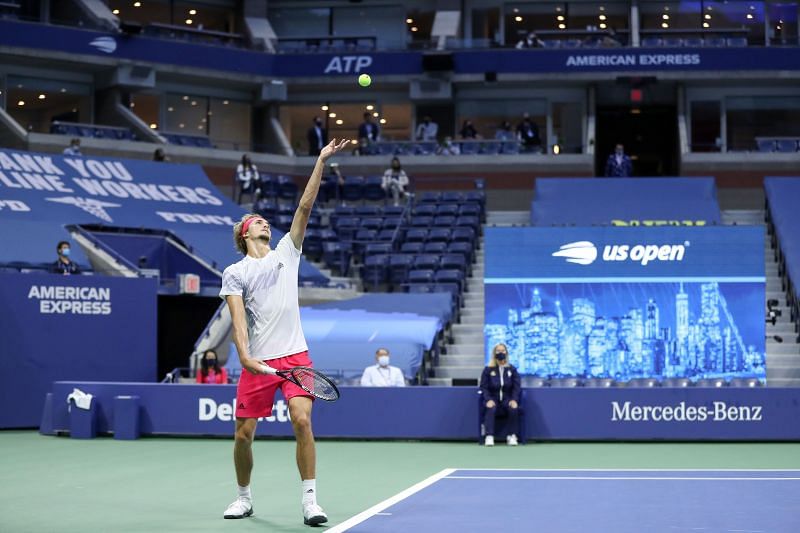 Needless to say, the players did not have a good time. Novak Djokovic stated during the 2020 US Open:
"Not being able to open their window and staying in a hotel room in a small room is difficult for most of the players."
Benoit Paire, who was pulled from the New York Slam after testing positive for COVID-19, slammed the organizers for creating a "false bubble."
"For the time being, I'm alright; I'm not experiencing any symptoms… I'm hesitant to reveal the truth about what's going on in this Fake Bubble "Paire took to Instagram to express himself.
Last year, the Slams faced a difficult task in creating a bubble for only a few hundred players. As a result, it is safe to conclude that the Olympic organizers confront a significant problem in ensuring the safety of over 10,000 competitors from over 200 nations.
In the midst of a hectic schedule, players' well-being is paramount.
There is only a two-week gap between the claycourt Slam and Wimbledon now that Roland Garros has been postponed by a week. Furthermore, the Olympics will begin two weeks after Wimbledon ends and just over a month before the US Open begins.
Players will have little opportunity to recharge their batteries due to the rapid turnaround periods.
Many elite players, like Rafael Nadal (the 2008 Olympic gold medalist), are dealing with physical problems and have stressed the need to put their health first.In order to protect his body, Roger Federer withdrew from the French Open before his fourth-round match last month. Meanwhile, Nadal said that he will forego Wimbledon and the Olympics in order to extend his career.
Rafael Nadal leaves the court after losing in the semifinals of the 2021 Wimbledon. Roland Garros is a tennis tournament held in Roland Garros
Rafael Nadal departs the court after losing in the 2021 Wimbledon semifinals. The Roland Garros Tennis Tournament is hosted in Roland Garros, France.Rafael Nadal departs the court after losing in the 2021 Wimbledon semifinals. The Roland Garros Tennis Tournament is hosted in Roland Garros, France.