If gamers want to win, they need to know about Minecraft secret bases. There are various ways to stay safe from enemies in the famous Minecraft game, from underwater bases to fortifications. This guide will show you how to create a new base in the game.
A well-known sandbox video game Minecraft has become one of the most popular games on the internet since its release in 2011, owing to Mojang, the Swedish firm behind the game's development. We'll show you how to build secret bases in Minecraft so you can keep yourself secure.
First, some background information on the game. Minecraft is a 3D game that allows players to explore, develop, and battle the computer and other players. Over time, the game has gained new features, tools, weapons, game blocks, and monsters; last month, users received version 1.17 of the game, as well as words such as the Minecraft Caves and Cliffs upgrade.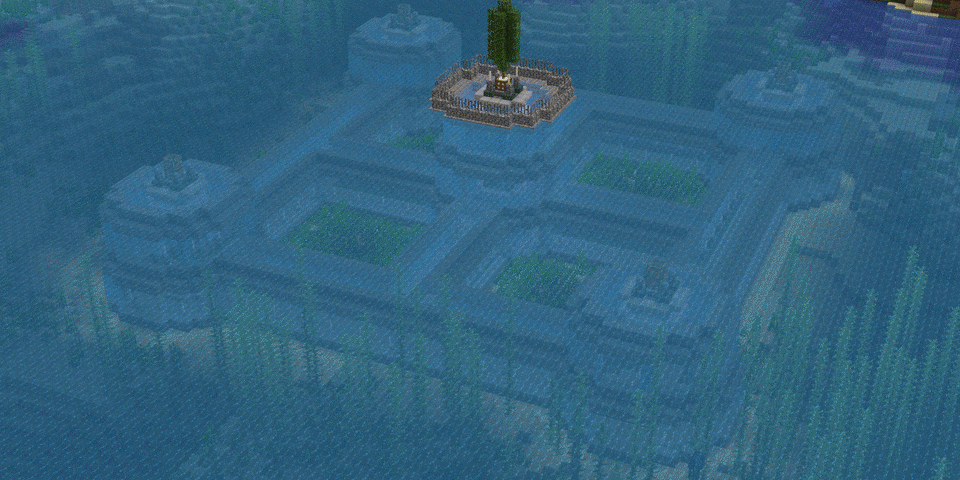 Underwater base in Minecraft
Minecraft's vast world allows users to construct settlements not only on land, but also underwater, where there are no creatures. Users can design magnificent walls and pillars for their bases. Gamers may even observe some of the ocean's species from inside their base thanks to a glass roof. However, any water monuments should be kept away from the base.
Fortress base in Minecraft
The fortress is one of the most powerful options when it comes to constructing a permanent stronghold, since it allows gamers to select between a moat and a massive wall to protect the houses within. You can also build extra guard towers to keep the mobs at bay as long as they are within the field of view of the tower. To create this foundation, though, you'll need a lot of resources.
Above-ground bunker base in Minecraft
The above-ground bunker, like a traditional military bunker, is one of the most useful structures that also provides protection from mobs through the use of convenient windows that may be utilized to fire weapons. A trapdoor opens at the top of the base, allowing access. Tunnels can also be used to connect two buildings.
Minecraft's standard base
Building a simple foundation has its benefits: it is simple to construct and the terrain is easy to travel. In survival mode, though, you will be exposed to mobs and must keep a watch out for attacks. Unlike the Air base, however, this base has a very useful basement that can also be used as a storage room.